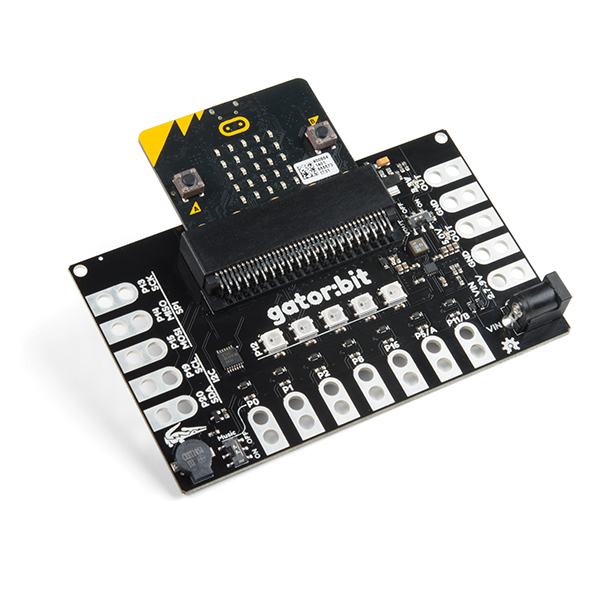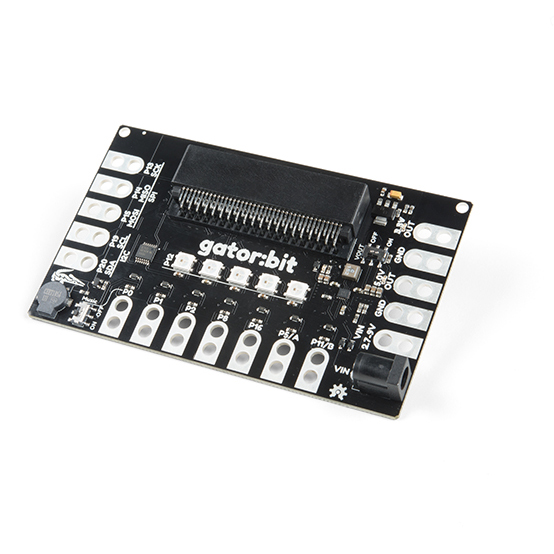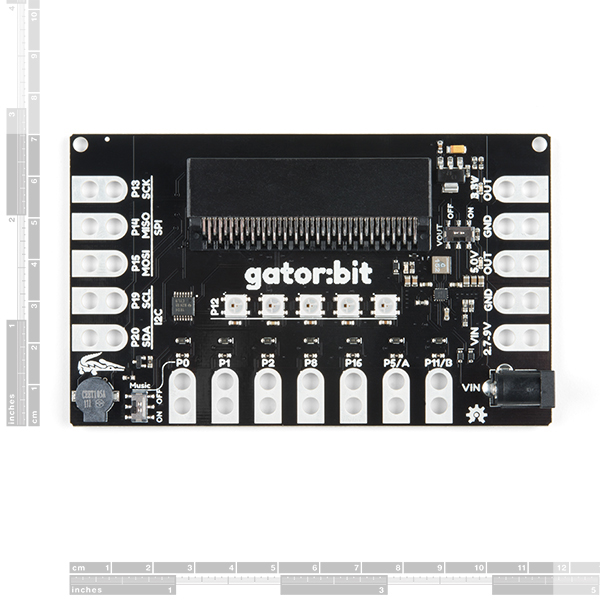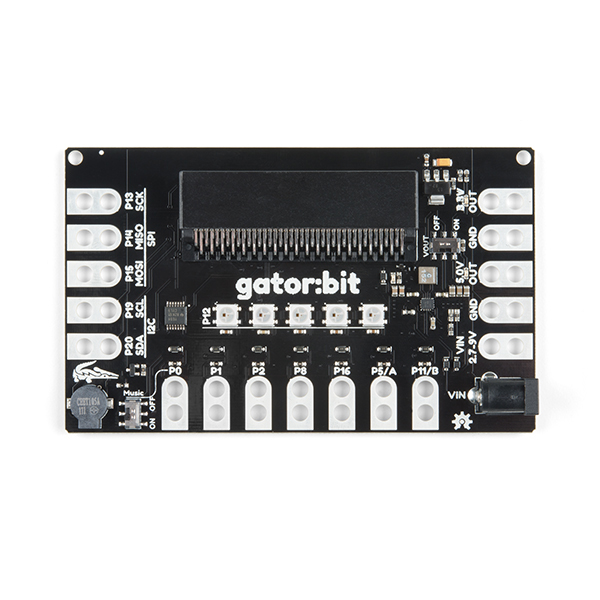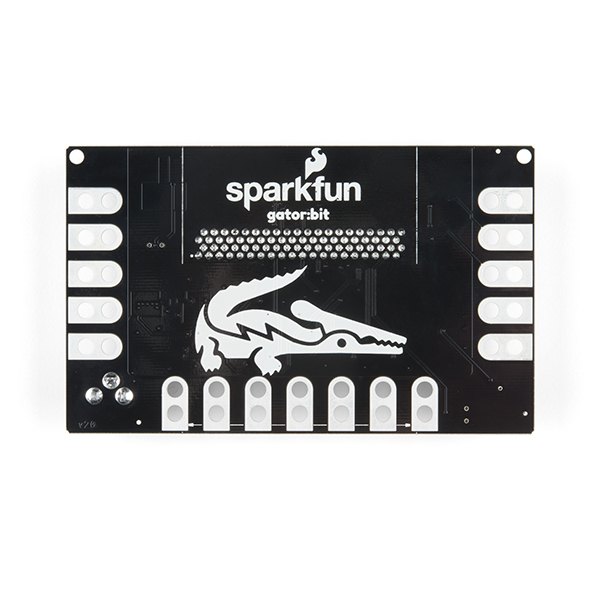 SparkFun gator:bit
Easily use alligator clips with micro:bit
The SparkFun gator:bit is an all-in-one "carrier" board for the micro:bit that provides a fully functional development and prototyping platform. Almost every pin on the micro:bit is broken out to alligator clip friendly pads. Whether it is data visualization using the five on-board addressable LEDs, capacitive touch sensing on pins 0, 1, & 2, or creating musical works of art using the built-in speaker, the SparkFun gator:bit makes it easy.
Important:
The SparkFun gator:bit does NOT include a
micro:bit board
. The micro:bit will need to be purchased separately.
Alligator clip-friendly breakout board for the micro:bit
Makes almost every pin on micro:bit easily accessible
Built-in speaker
Recommended one board per student. Recommended for grades 4+

micro:bit card edge connector
Input voltage: 2.7V - 9V
5 built in addressable LEDs
Built in buzzer
5V output
3.3V output
7 protected input/output pins
3 pins for SPI communication
2 pins for I2C