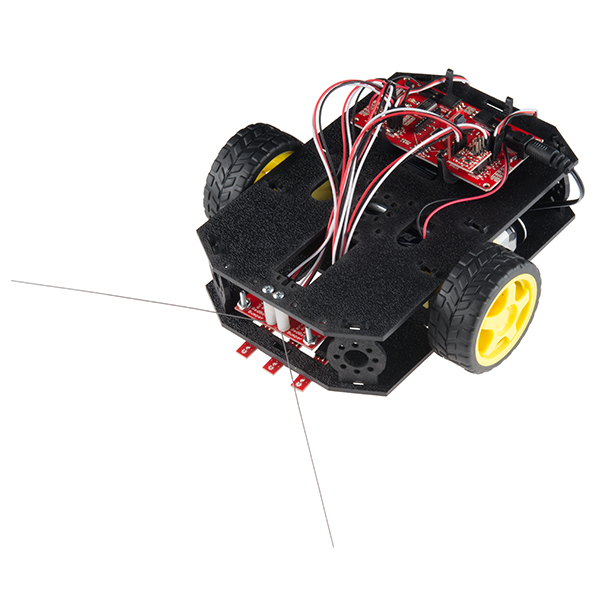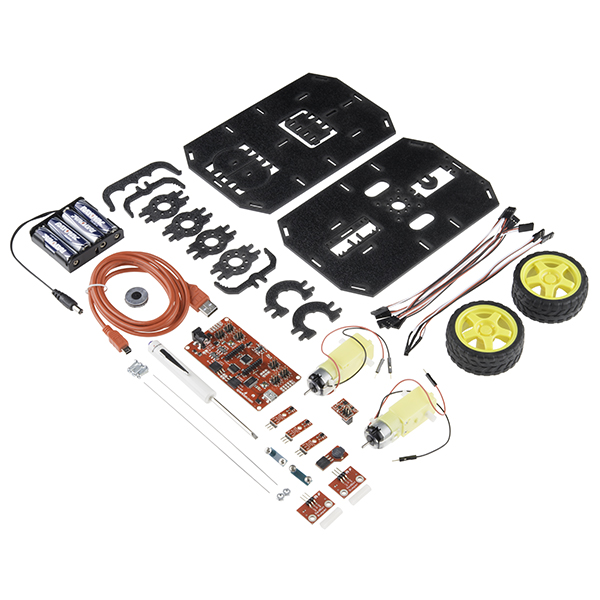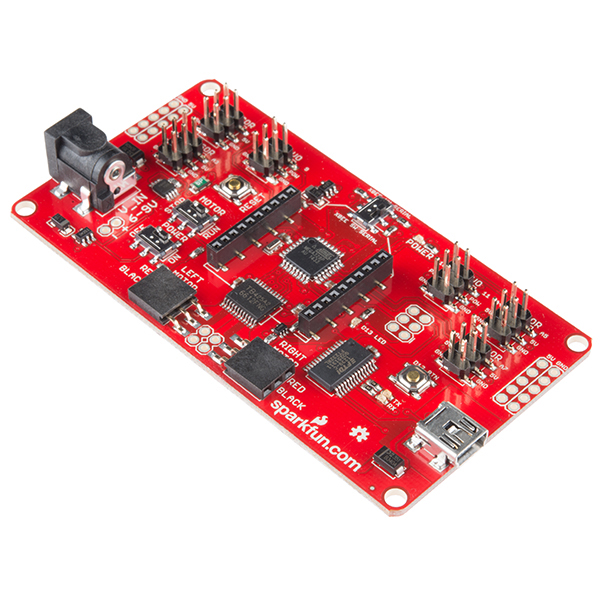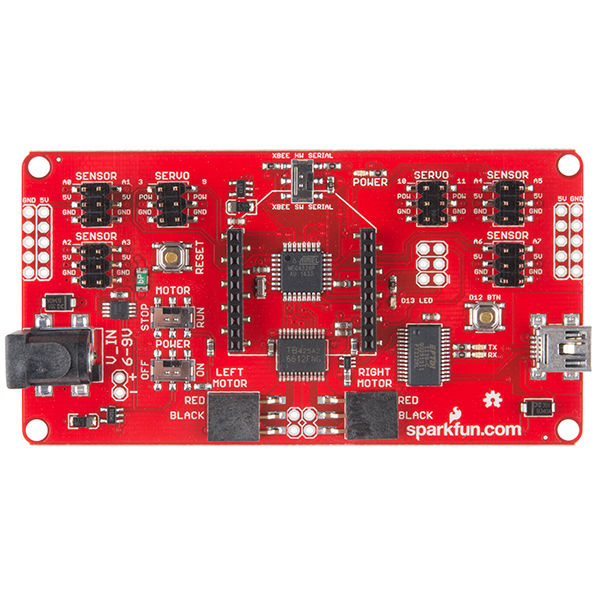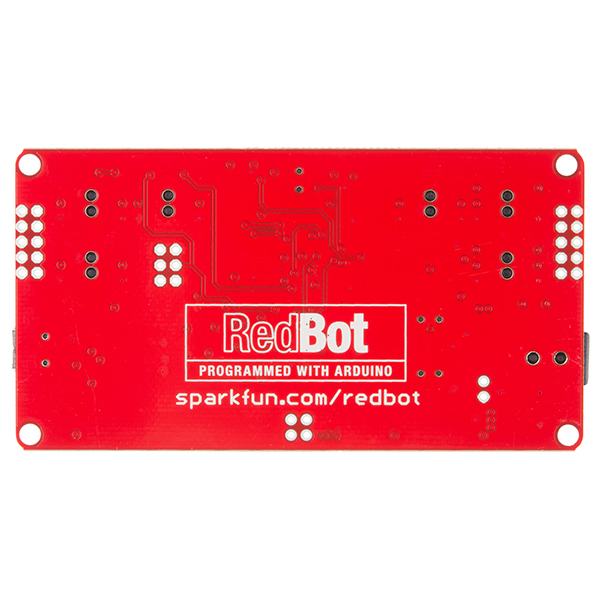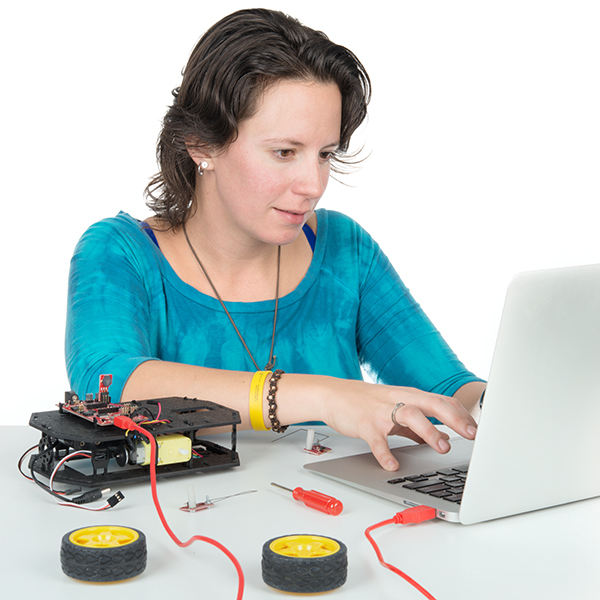 SparkFun Inventor's Kit for RedBot
Get Started with Robotics and Sensors
The SparkFun Inventor's Kit for RedBot is a great way to get started with two motor robotics and sensor integration using the Arduino programming language. The SIK for RedBot includes everything you need to complete nine circuits/projects that will teach you how to drive your RedBot, have it follow lines, control it remotely, and more.
Includes online guide with step-by-step instructions
Provides full example code and troubleshooting tips
Can serve as the next step after the SparkFun Inventor's Kit
Does not require previous electronics, programming, or soldering experience
Great stepping stone to building your own robotic inventions
Recommend one kit for every two students.
1x SparkFun RedBot Mainboard
1x Shadow Chassis
1x SparkFun RedBot Sensor - Accelerometer
2x SparkFun RedBot Sensor - Mechanical Bumper
3x SparkFun RedBot Sensor - Line Follower
1x SparkFun RedBot Buzzer
2x Hobby Gearmotor - 140 RPM
2x Wheel - 65mm (Rubber Tire)
1x Wheel Encoder Kit
5x Jumper Wire - 3-pin, 6"
1x SparkFun USB Mini-B Cable - 6 Foot
1x SparkFun Mini Screwdriver
4x AA Alkaline Battery - 1500 mAh
Circuit 1: Software Install and Basic Test
Circuit 2: Drive Forward
Circuit 3: Turning
Circuit 4: Push to Start & Making Sounds
Circuit 5: Bumpers
Circuit 6: Line Following with IR Sensors
Circuit 7: Encoder
Circuit 8: Accelerometer
Circuit 9: Remote Control