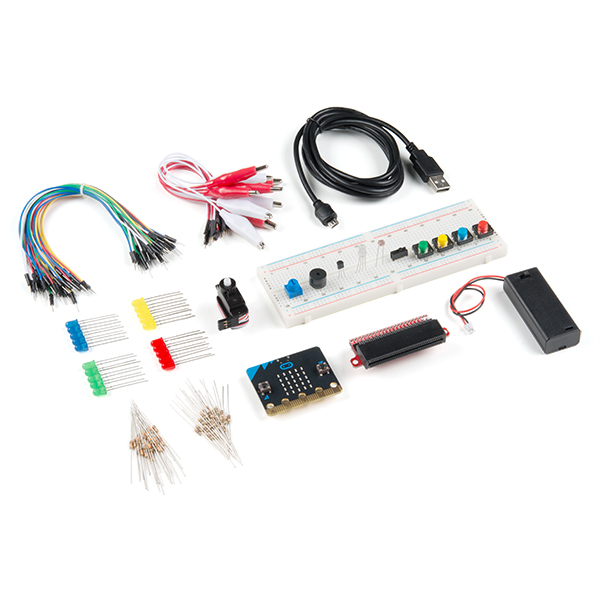 SparkFun Inventor's Kit for micro:bit
Experience the Possibilities of micro:bit
The SparkFun Inventor's Kit (SIK) for micro:bit is a great way to get creative, connected and coding with the micro:bit. An online experiment guide walks users through completing 12 circuits using the included parts.
Includes everything needed to build multiple circuits
Learn to read sensors, move motors, build Bluetooth devices and more using the micro:bit
Recommend for grades 4+.
Circuit 0: Hello, micro:bit!
Circuit 1: Blinking an LED
Circuit 2: Reading a Potentiometer
Circuit 3: Reading a Photoresistor
Circuit 4: Driving an RGB LED
Circuit 5: Reading an SPDT Switch
Circuit 6: Reading a Button Press
Circuit 7: Reading the Temperature Sensor
Circuit 8: Using a Servo Motor
Circuit 9: Using a Buzzer
Circuit 10: Using the Accelerometer
Circuit 11: Using the Compass