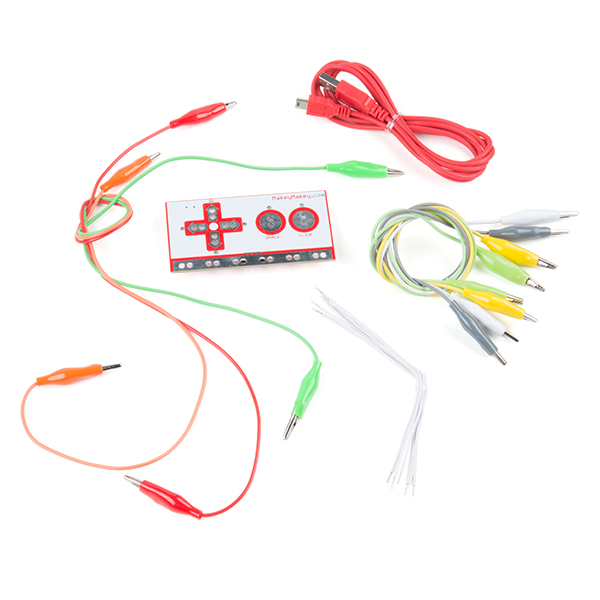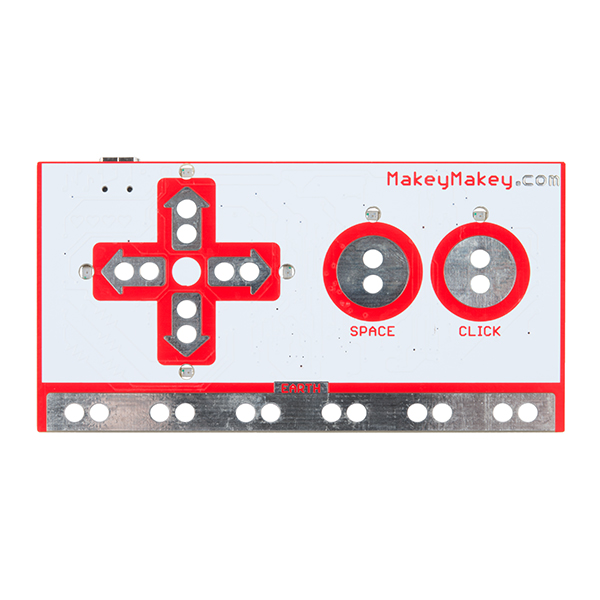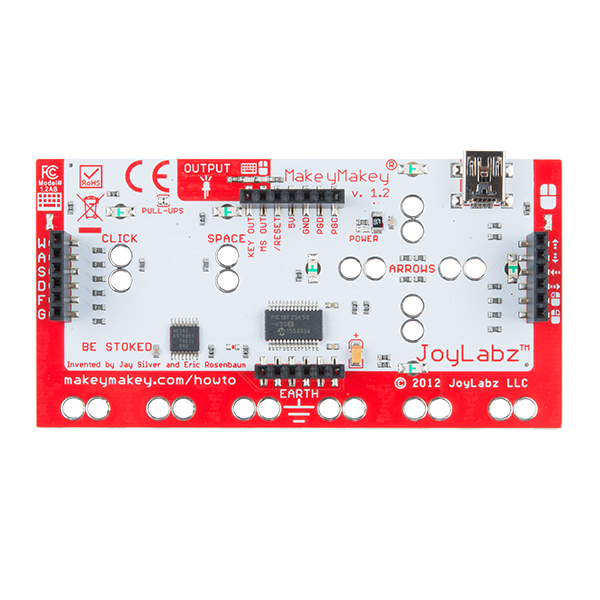 MaKey MaKey Classic by JoyLabz
Turn Anything into a Keyboard!
Using the MaKey MaKey you can make anything into a key (get it?) just by connecting a few alligator clips. The MaKey MaKey is an invention kit that tricks your computer into thinking that almost anything is a keyboard. This allows you to hook up all kinds of fun things--Play-Doh, fruit, pasta--as an input.
There are six inputs on the front of the board, which can be attached to via alligator clipping, soldering to the pads, or any other method you can think of
There are another 12 inputs on the back, 6 for keyboard keys, and 6 for mouse motion, which you can access with jumpers via the female headers
Includes a USB cable, pack of jumper wires as well as a pack of alligator clips
Recommend one kit for every two students.
1 x MaKey MaKey HID Board