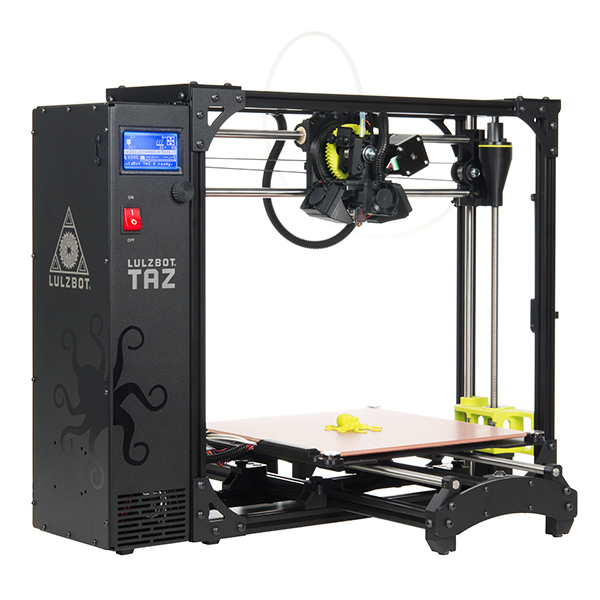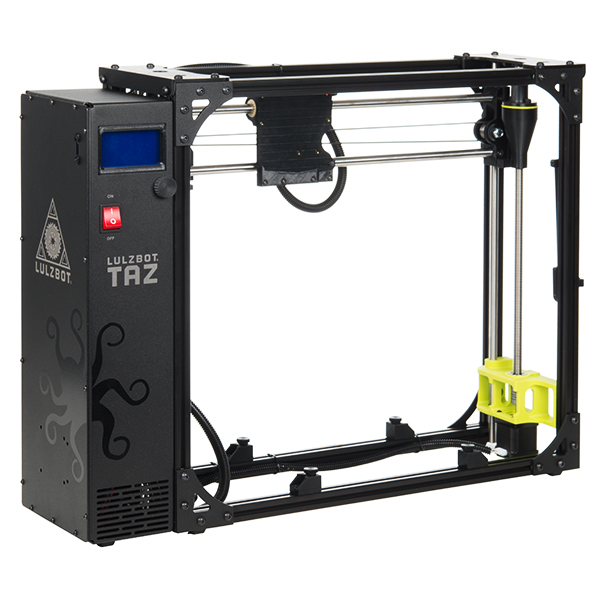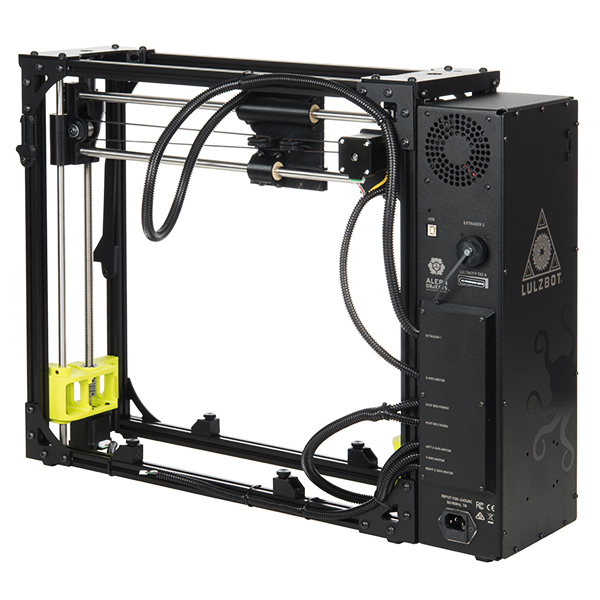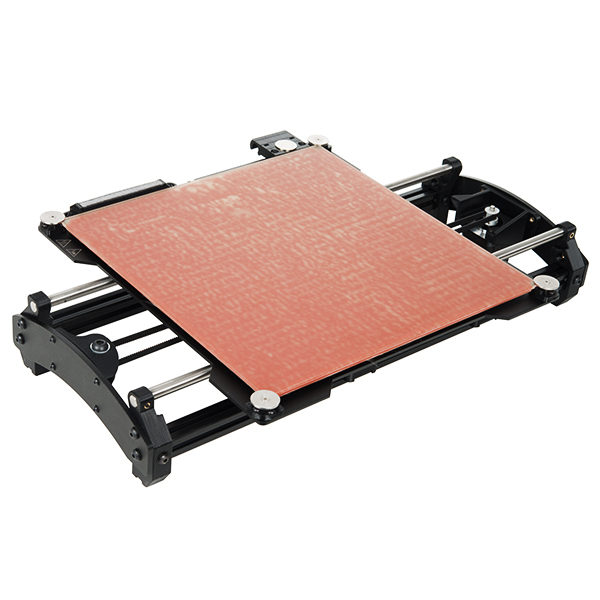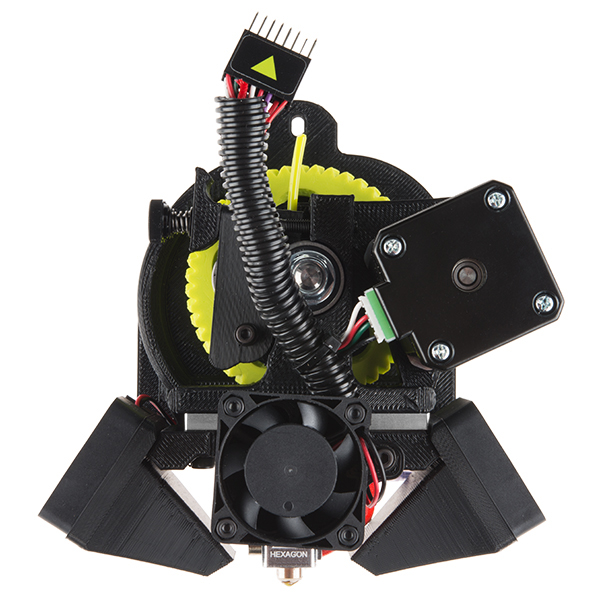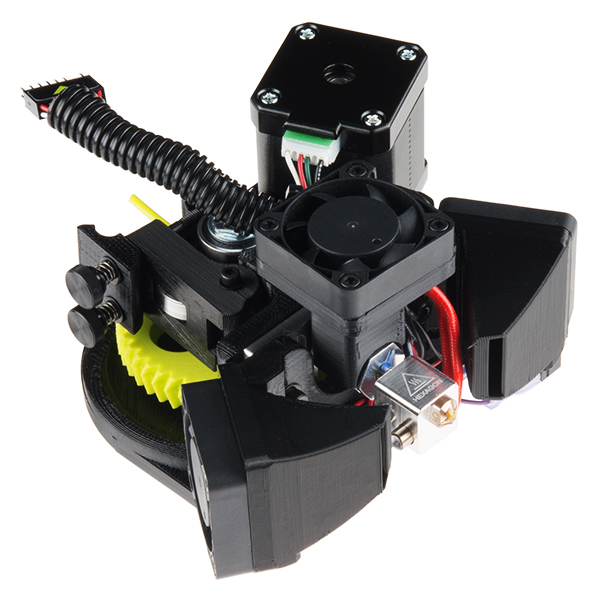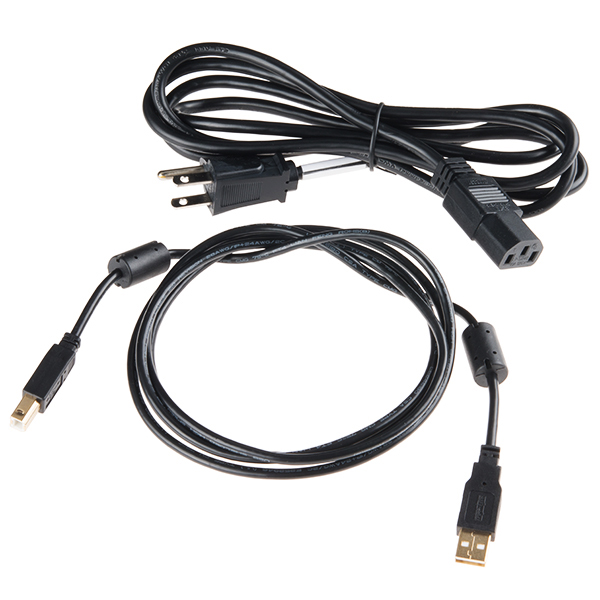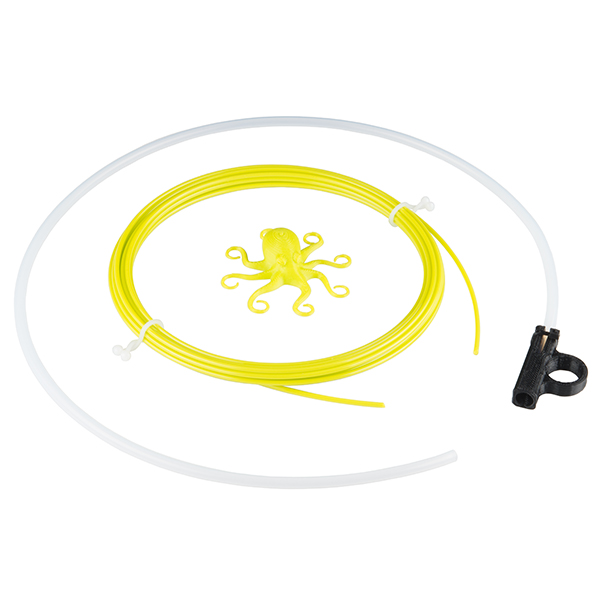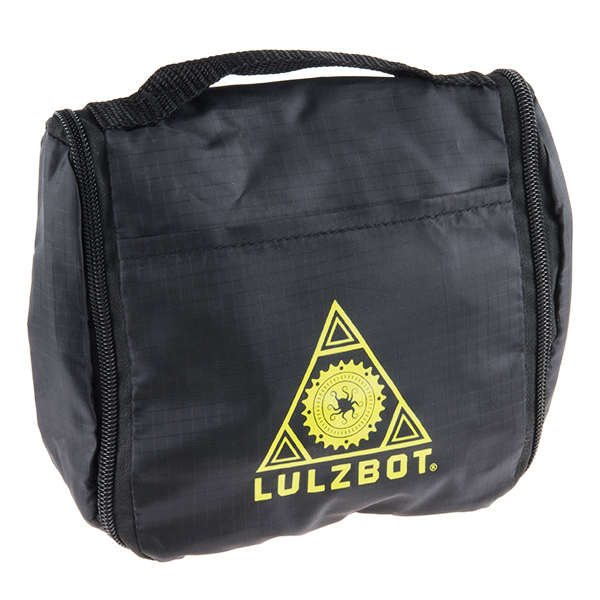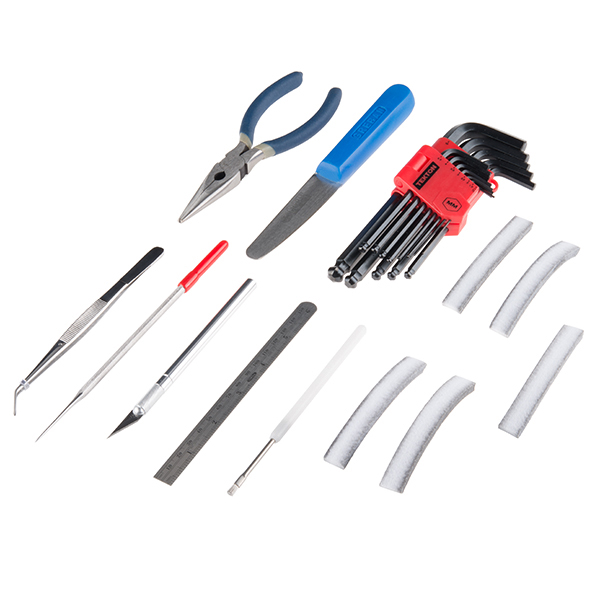 Lulzbot Taz 6 3D Printer
Easy-to-Use DeskTop 3D Printer
The LulzBot® TAZ 6 is the most reliable, easiest-to-use desktop 3D printer ever, featuring innovative self-leveling and self-cleaning and a modular tool head design. This 3D printer is able to facilitate consistent, high-quality prints. Perfect for both large and small objects, this printer:
Features tetherless printing through an SD card with a versatile, multifunctional graphic LCD controller and an internal power supply
Has a spacious 11.02 in x 11.02 in x 9.8 in print area with a controllable heat bed that can print large items, or many small items
Offers many filament options beyond common plastics like PLA, ABS, and HIPS; advanced filament options like the polycarbonite, INOVA-1800 and PET materials can also be used
Features the all-metal LulzBot Hexagon Hot End, which can heat up to 300°C (572°F)
Provides a heated PEI build surface to keep your 3D printed objects in place when hot and releases when cool
Open-source hardware
Recommend one kit for every two students.
Note: 3D printing with carbon fiber filaments is not recommended at this time because carbon fiber filaments can degrade both the nozzle and hot end of the LulzBot TAZ 6 tool head.
Overall Dimensions: 82 cm x 63 cm x 52 cm (32.28 in x 24.8 in x 20.47 in)
Weight: 19.5 kg (43 lbs)
Power Requirements: 100 – 240 VAC
Print Surface: Heated borosilicate glass bed covered with PEI print surface
Print Area: 280 mm x 280 mm x 250 mm (11.02 in x 11.02 in x 9.8 in)
Print Volume: 19,600 cm2 (1,185 in2) of usable space
Top Print Speed: 200 mm/sec (7.9 in/sec)
Average Print Speed: 30 – 50 mm/sec (1.18 – 1.97 in) using default nGen profile
Layer Thickness: 0.05 mm – 0.5 mm (0.002 in – 0.0196 in)
Supported Materials: ABS, PLA, HIPS, PVA, wood-filled filaments, Polyester (Tritan), PETT, bronze, copper, stainless steel-filled filaments, Polycarbonate, Nylon, PETG, conductive PLA and ABS, UV luminescent filaments, PCTPE, PC-ABS, Alloy 910, and more every day.
Usable Filament Sizes: standard 3 mm (0.1 in)
Maximum Operating Temperature:

Extruder: 300°C (572° F)
Heated Bed: 120°C (248° F)
LulzBot TAZ 6 3D printer with integrated 24V power supply
LulzBot Hexagon v2 Hot End Tool Head with 0.50 mm nozzle
Quick Setup Guide
4GB SD card
Filament feed tube
Toolkit bag
15-piece metric hex key set
Pliers, needle nose
Tweezers
Standard precision knife
Dental pick
Flathead bristle brush
Part removal knife (clam knife)
Metric ruler
Complete documentation including a detailed manual with information for setup, downloading and using software, and starting your first print. Also includes an in-depth manual on using Cura LulzBot Edition, the recommended software for controlling your 3D printer.
User Manual
Unboxing and Setup Guide
Operation Guide
LulzBot Guides
LulzBot Downloads
Product Page