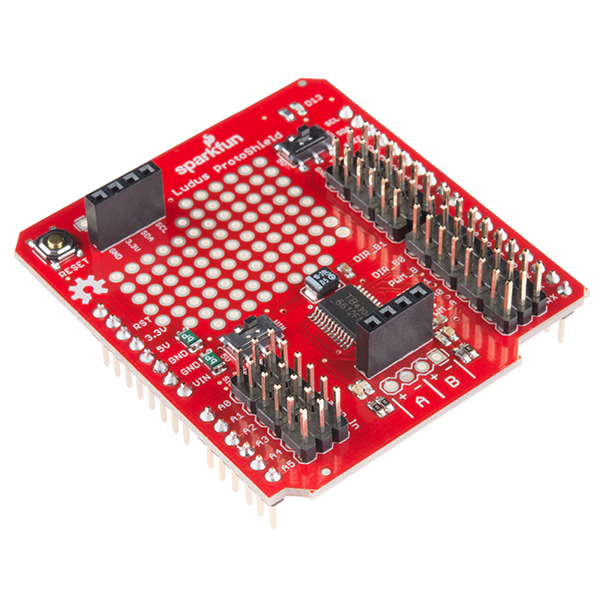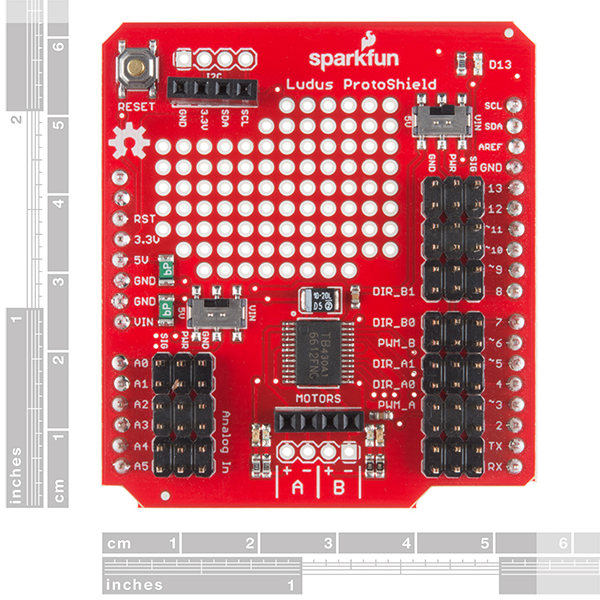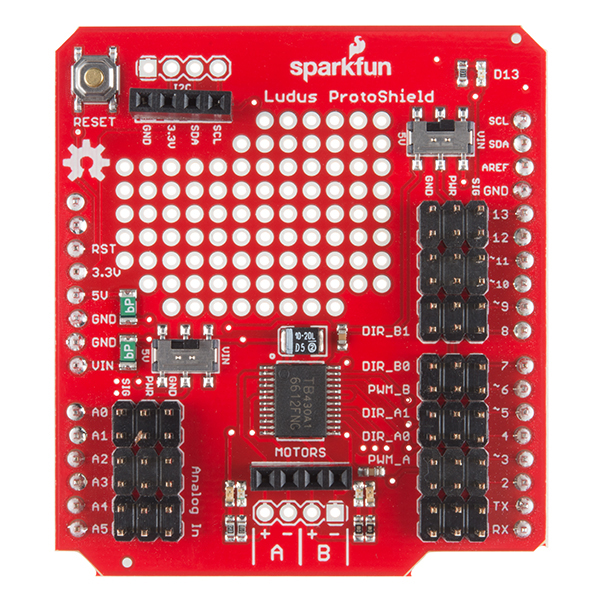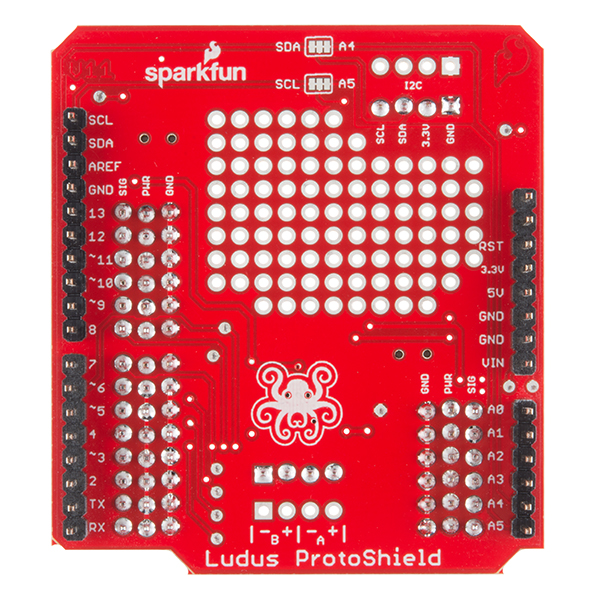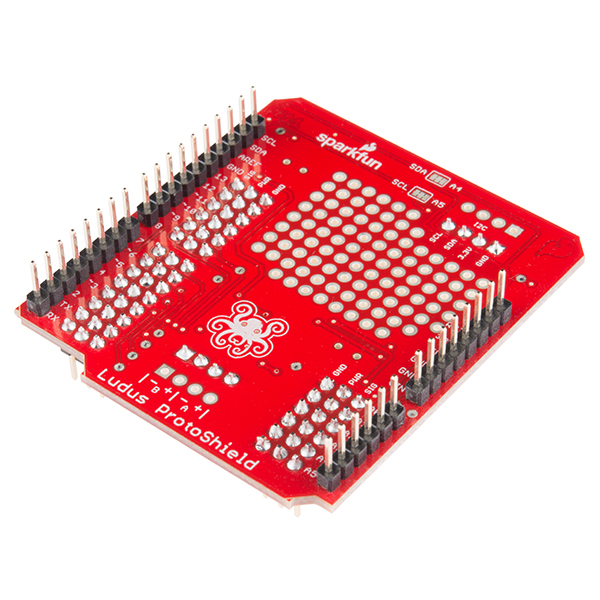 SparkFun Ludus Protoshield
Easily Connect Motors and Sensors to Your Arduino
The SparkFun Ludus Protoshield is an Arduino compatible shield designed to make connecting motors and sensors to your Arduino-based development board as fast and easy as possible. Each Ludus shield has been equipped with a small prototyping area for quick integration of Arduino projects without the need of a separate breadboard. Simply assemble what you need in the prototyping area, attach this shield to your Arduino, and you will be up and running in no time.
Ideal for small rover-style robots.
This wireless Ludus is incredibly handy for throwing together remote control rovers and small autonomous robots.
TB6612FNG H-Bridge Driver
Prototyping Area
I2C Header
Arduino R3 Layout