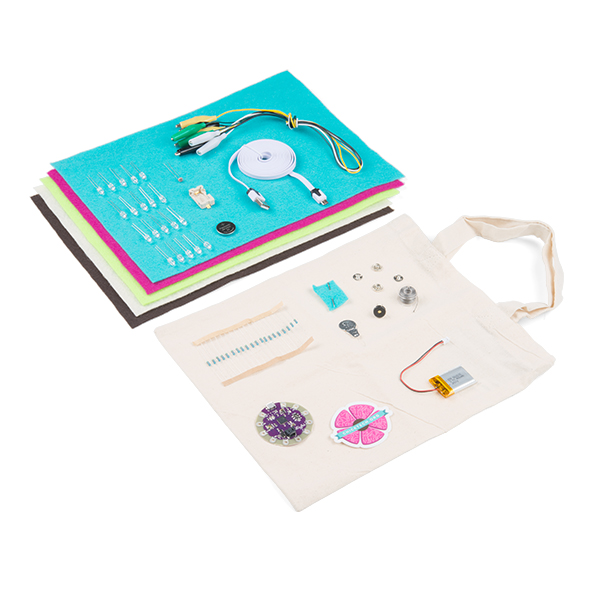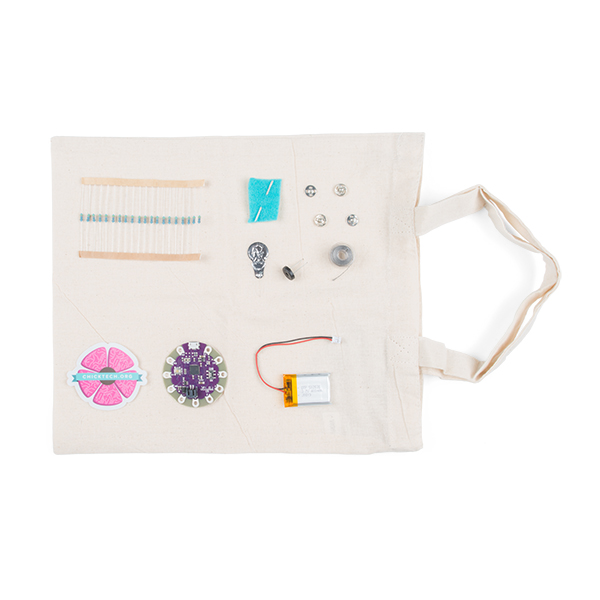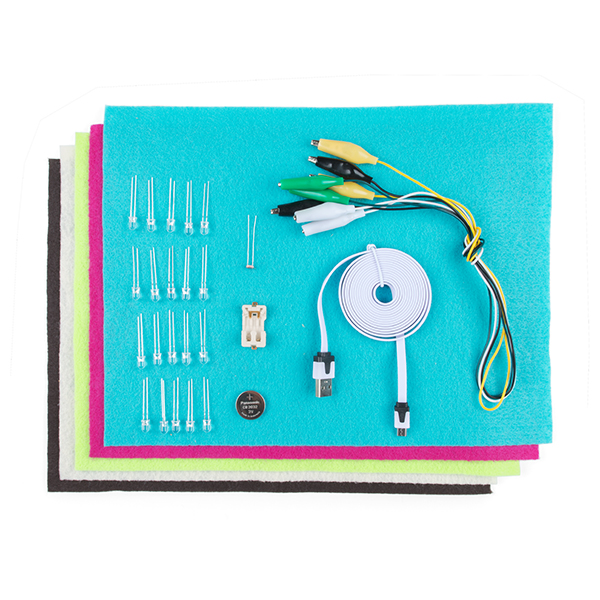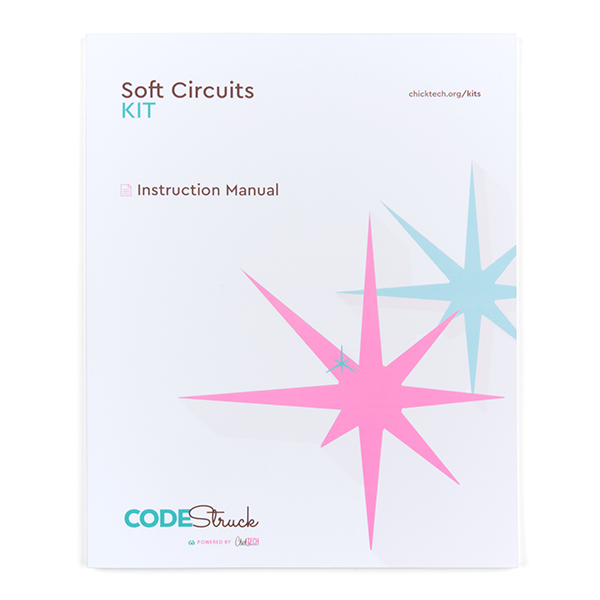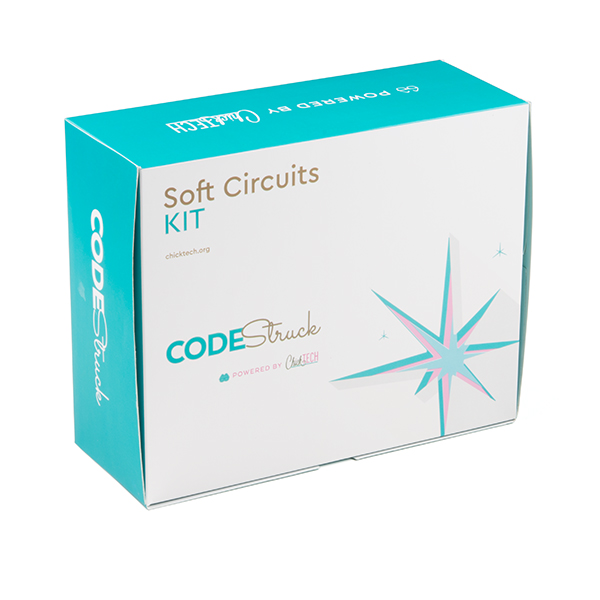 ChickTech Soft Circuits Kit
Combine Electronics, Software and Art
The materials in this kit teach the basics of electronic circuits and coding with Arduino while creating an LED bracelet and an interactive tote bag. Students will learn to design circuits with thread, code with the LilyPad Arduino and create plenty of exciting projects.
No prior experience required
Kit includes everything needed for projects
Comes with a printed guidebook
---
ChickTech is a national organization serving tens of thousands of girls and women every year through tech programs and events. ChickTech was founded in 2012 to engage women and girls of all ages in the technology industry while working to create a better technology culture for all. ChickTech has made a direct impact on tens of thousands of participants, including girls, women, and men. Their programs include summer camps, ChickTech: High School, Meetup groups for adults in tech, and ACT-W Conferences.
LilyPad Arduino
LilyPad Battery
USB Cable
12 LEDs (Six Different Colors)
Resistors
Buzzer
Photo Sensor
Snaps
Coin Cell Battery & Holder
Conductive Thread
Alligator Clip Cables
Canvas Tote Bag
Felt Sheets
Sewing needles & needle threader