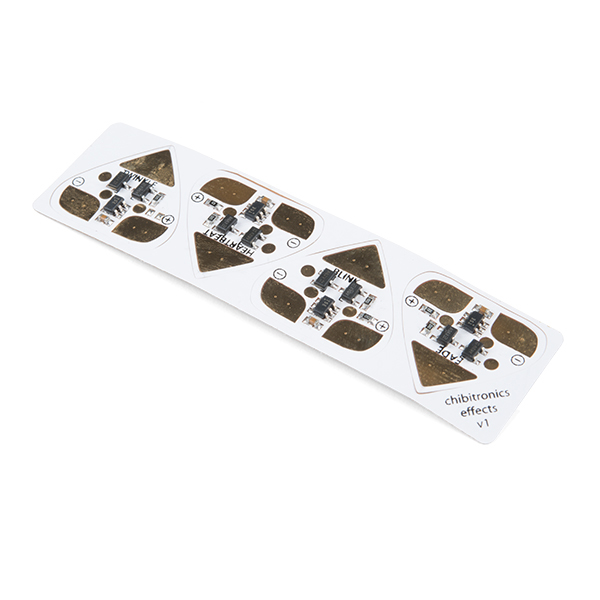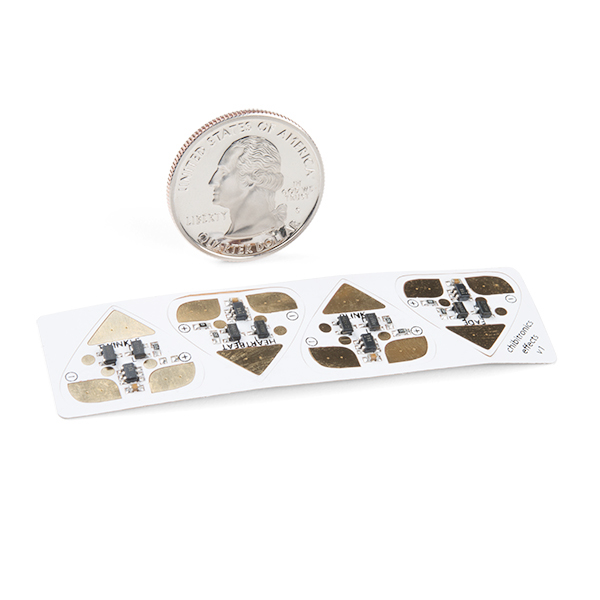 Chibitronics Circuit Stickers Effects Add-On Pack
Add effects to your Chibitronics LEDs
The LED Effects Add-On Pack provides you with four unique stickers to make your LEDs blink, twinkle, and generally effect the way you experience them. Each kit features one twinkle, heartbeat, blink, and fade circuit sticker and adds their respective effect to your paper circuit project. Like the LED stickers you won't need to worry about any soldering, sewing, or coding. Just peel, stick, and you'll add some awesome effects to your LEDs in no time!
These stickers are thin, light in weight, and particularly flexible
Can be connected to each other and their power source via copper tape, conductive ink, and conductive paint.
1x Blink Effect Circuit Sticker
1x Fade Effect Circuit Sticker
1x Twinkle Effect Circuit Sticker
1x Heartbeat Effect Circuit Sticker