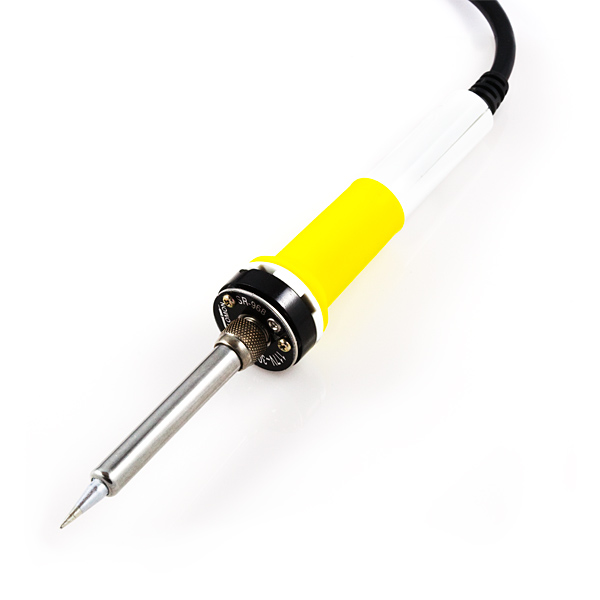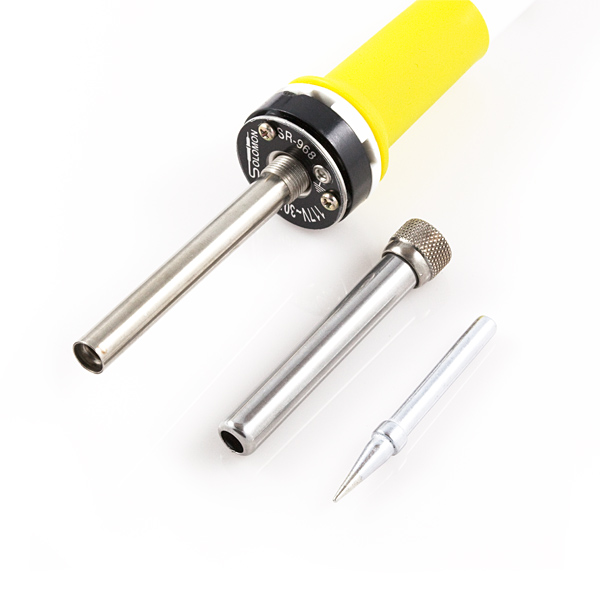 Soldering Iron - 30W (US, 110V)
Basic soldering iron to get you started
This soldering iron is a great choice for those looking for an inexpensive option. This is a very simple fixed temp, quick heating, 30W 110/120 VAC soldering iron that will get the job done. A 1/32" pointed tip is included.
Replaceable soldering tip and heating element
The end of the handle features a grippy surface that also acts as a heat shield
Note: This is a 110VAC version and will only work properly on that voltage.