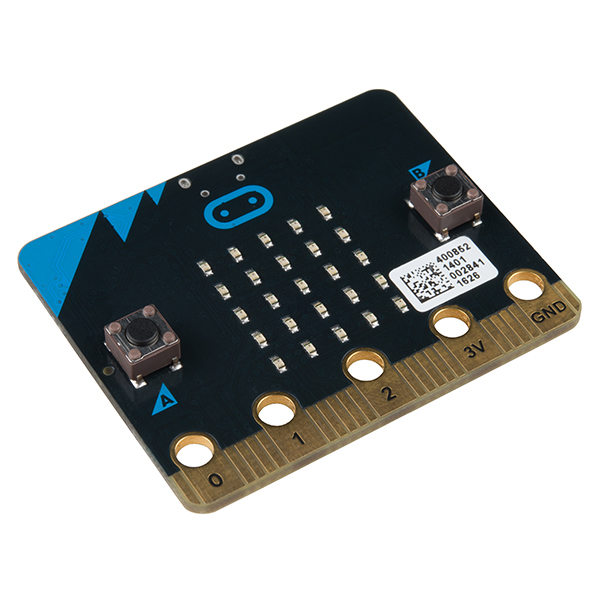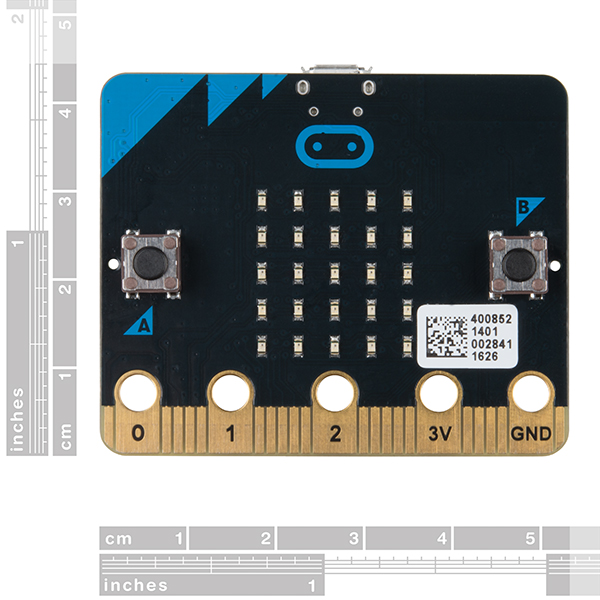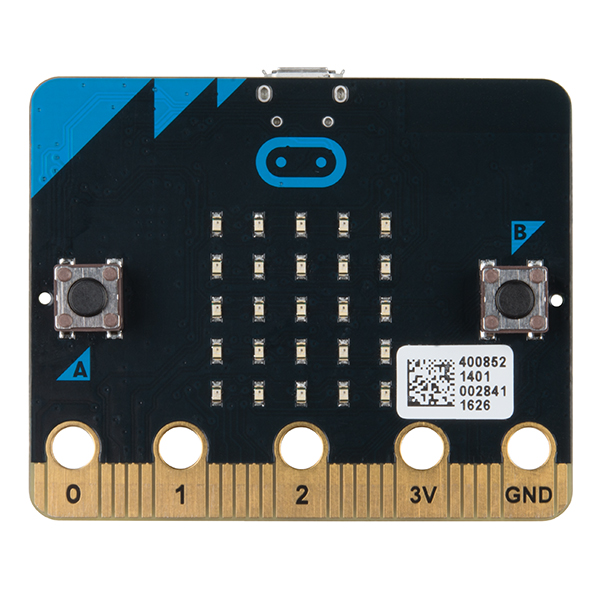 micro:bit
A compact, powerful tool for exploring programming and electronics.
The BBC micro:bit is a pocket-sized computer that allows users to get creative with digital technology. The micro:bit can be coded, customized and controlled from anywhere and used for all sorts of unique creations — robots, musical instruments and more. This microcontroller features a 16MHz, 32-bit ARM Cortex-M0 memory with 256KB Flash and 16KB RAM.
Can be programmed using either Bluetooth or USB
Mobile or web-based programming; no software installation required
Block or text-based (JavaScript) programming options
Built-in, easy-to-use compass and accelerometer
Compact size bursting with onboard hardware
5x5 LED array that can be used as a light sensor, a tiny screen to draw on or to display words, numbers and other information
Two programmable buttons
Recommended one board per student. Recommended for grades 4+
Note: The micro:bit is currently available as pre-order only.
32-bit ARM Cortex-M0 CPU
256KB Flash
16KB RAM
5x5 Red LED Array
Two Programmable Buttons
Onboard Light, Compass, Accelerometer and Temp Sensors
BLE Smart Antenna
Three Digital/Analog Input/Output Rings
Two Power Rings — 3V and GND
20-pin Edge Connector
MicroUSB Connector
JST Battery Connector
Reset Button with Status LED