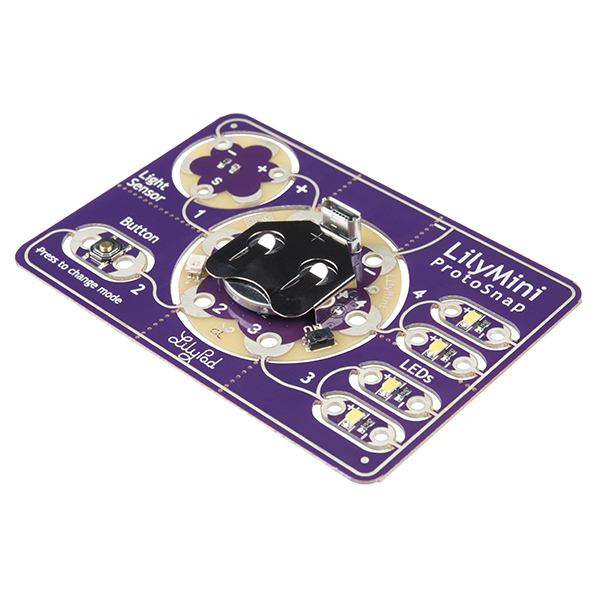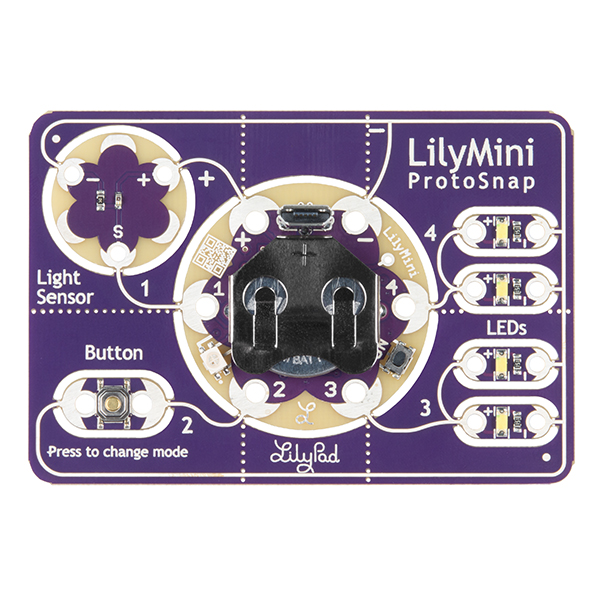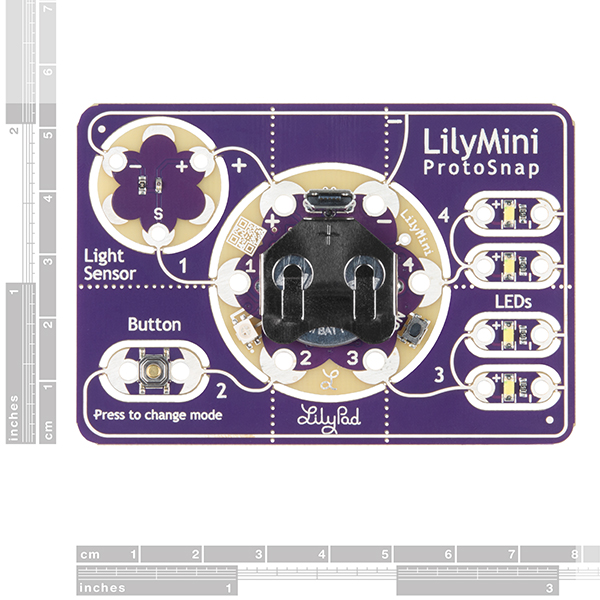 LilyPad LilyMini ProtoSnap
See also...
LilyPad Sewable Electronics Kit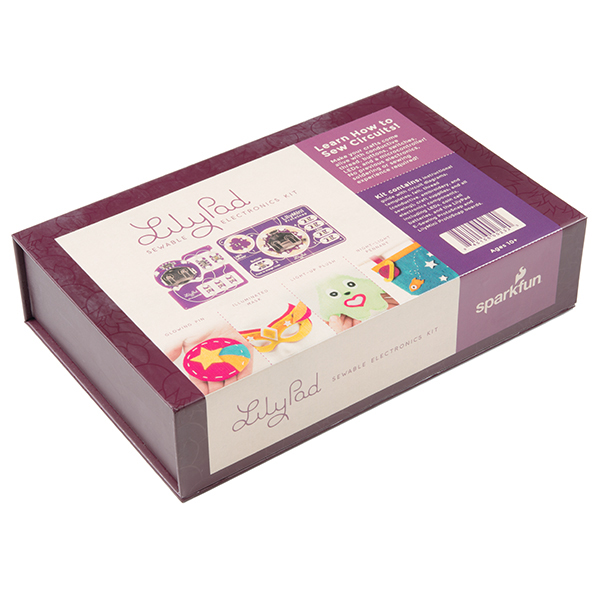 Electronics is a Snap
The LilyMini ProtoSnap is a great way to learn about interactive e-textile circuits before you start sewing. The LilyMini ProtoSnap has all of its pieces wired together out of the box, enabling you to test the functionality of a circuit before sewing it into place.
Comes pre-loaded with code for 3 different modes
Test circuit functionality before sewing
Can be powered using the built-in battery holder or through a microUSB connected to a computer
Recommended one board for every student. Recommended for grades 4+
Note: A portion of this sale is given back to Dr. Leah Buechley for continued development and education in e-textiles.
1x LilyMini (battery included)
1x LilyPad Light Sensor
1x LilyPad Button
4x LilyPad LEDs