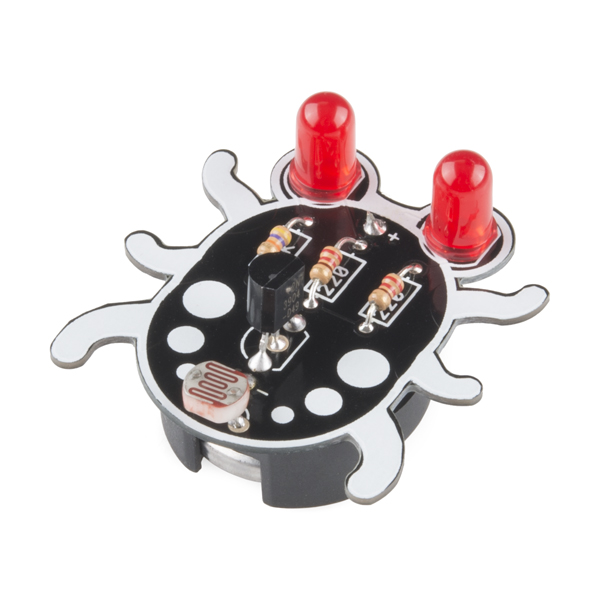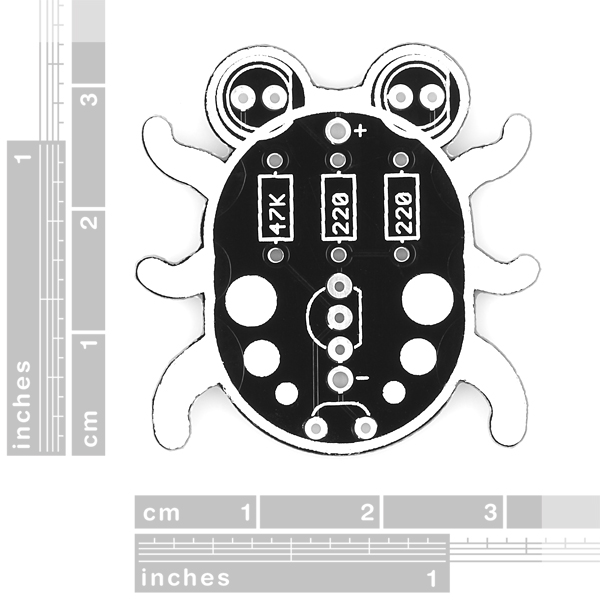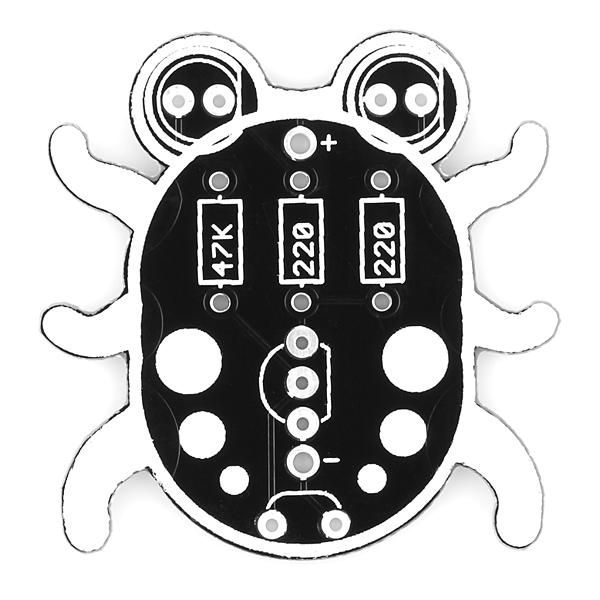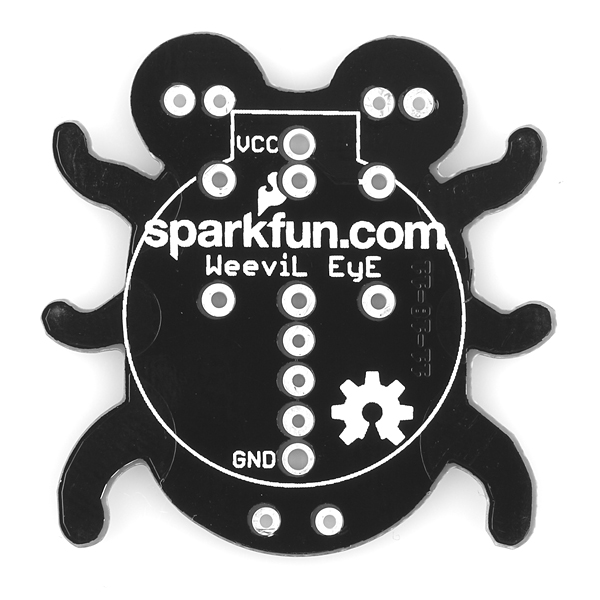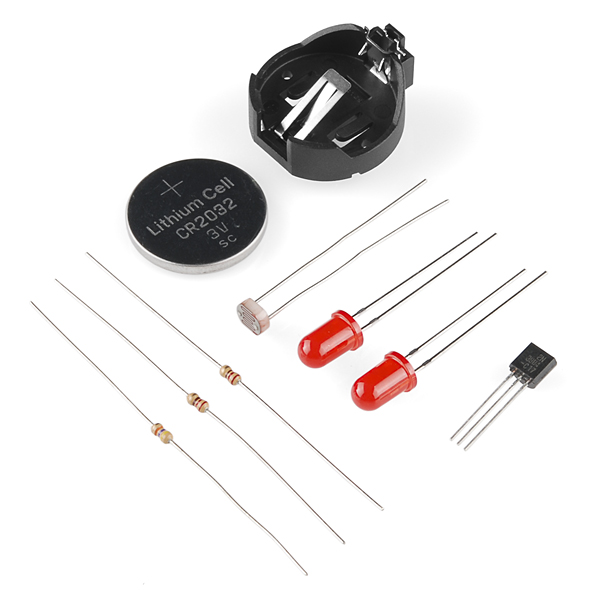 SparkFun WeevilEye - Beginner
Soldering Kit
Learn to Solder with a Fun Project
The WeevilEye is a through-hole soldering kit designed for beginners learning to solder. Once it's put together the red LED "eyes" light up brighter or darker according to how much light is getting to the photosensor.
Kit does not include solder and soldering iron
Included manual contains step-by-step directions for assembly
Low parts count make it perfect for learners of any age
Recommended for grades 6 and higher.
Note: Due to the requirements of shipping the battery in this kit, orders may take longer to process and therefore do not qualify for same-day shipping. Additionally, these batteries can not be shipped via Ground or Economy methods to Alaska or Hawaii. Sorry for any inconvenience this may cause.
1 x WeevilEye PCB
2 x Red LEDs
1 x 47k Ohm Resistor
1 x Miniature Photocell
1 x 20mm Coin Cell Battery Holder
1 x 20mm Coin Cell Battery
1 x 2N3904 Transistor
2 x 220 Ohm Resistors