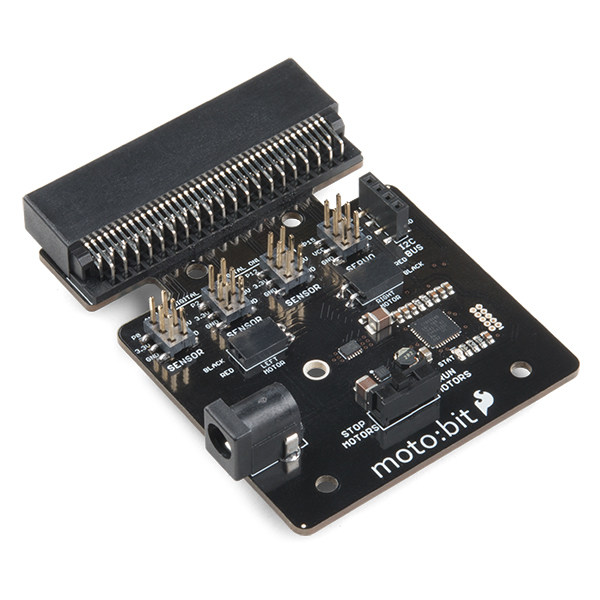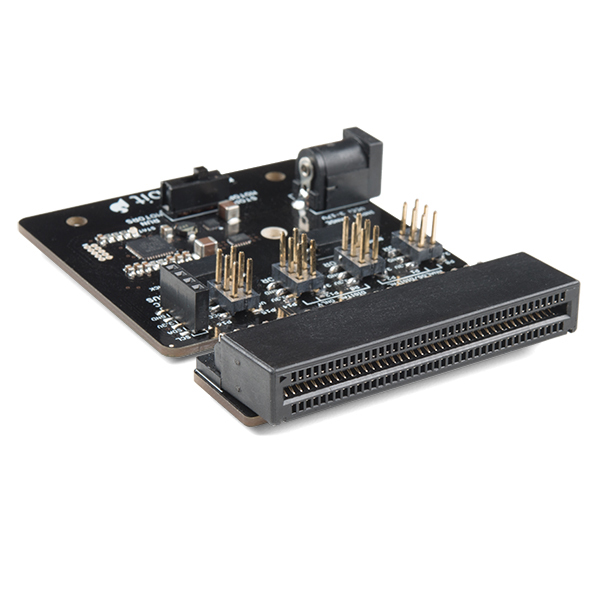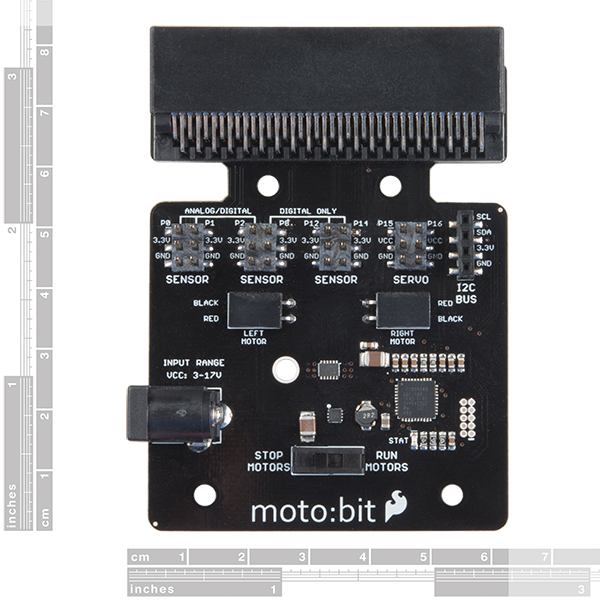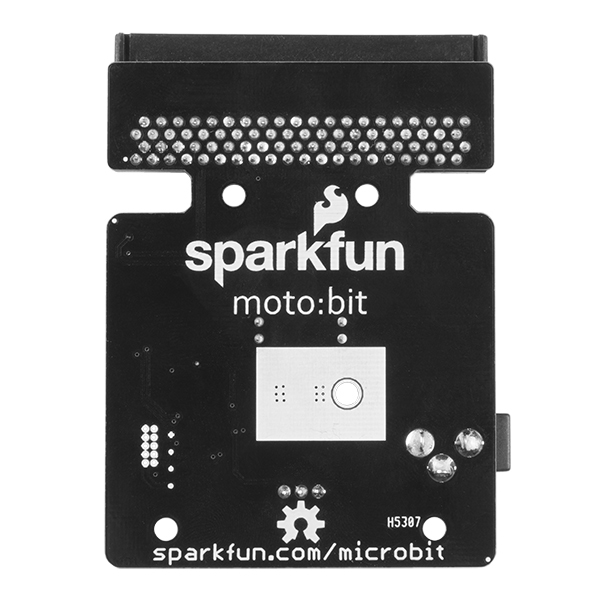 SparkFun moto:bit
Turn micro:bit into a Robot!
Combine this carrier board with a micro:bit to create a full functional robotics platform. This beginner friendly controller is capable of operating a basic robotics chassis and connecting to multiple servos and sensors.
Swap out boards for programming with ease using the built-in edge connector.
Each moto:bit is equiped with multiple I/O pins for hooking up servos, sensors and other circuits.
Edge connector for easy use with the micro:bit
Full H-Bridge for control of two motors
Control servo motors
I2C port for extending functionality
Power and battery management onboard for the micro:bit