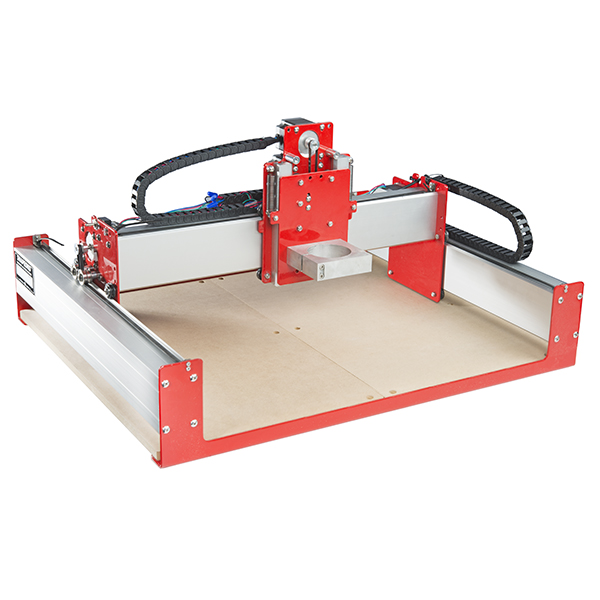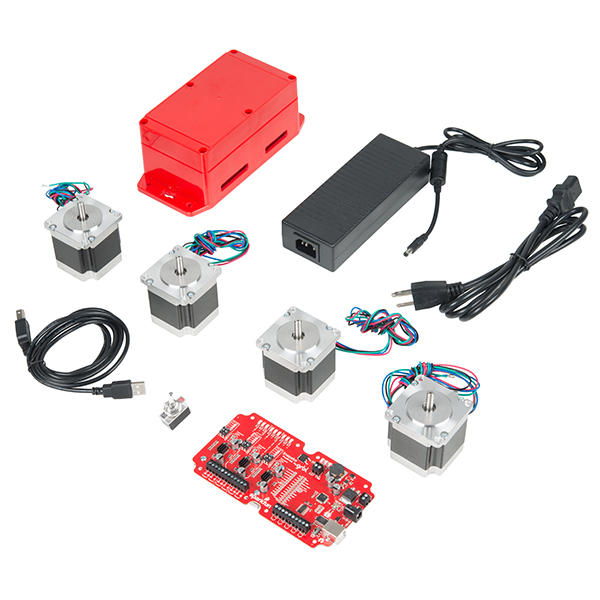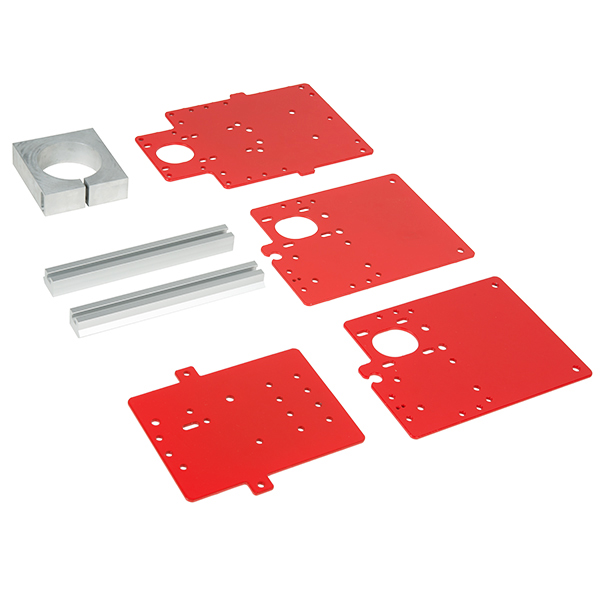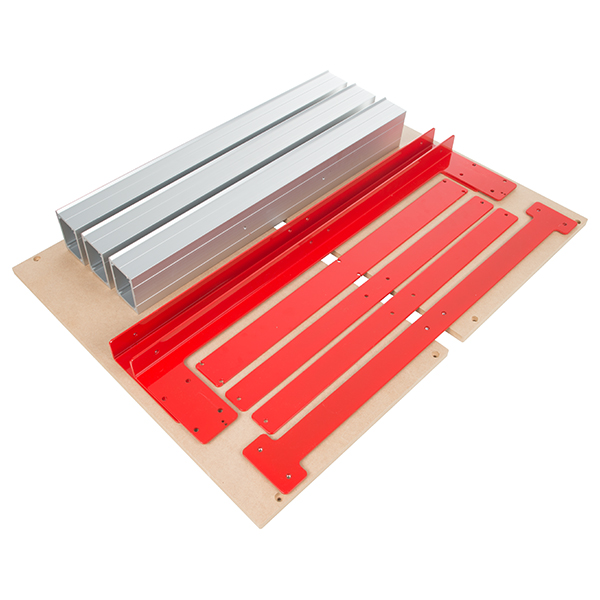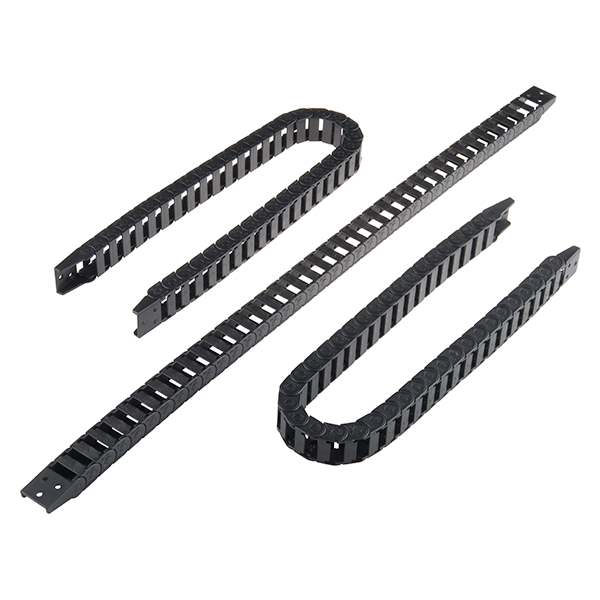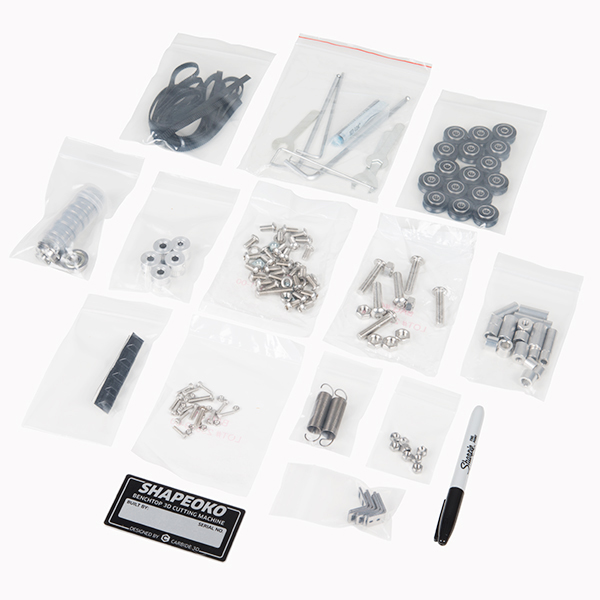 Shapeoko Deluxe Kit
Create 2D and 3D Designed with Metal, Hardwood, & Plastic
The Shapeoko Deluxe Kit allows you to create your 2D and 3D designs out of non-ferrous metals, hardwoods, and plastics. This is an entry-level CNC machine designed for those beginning to learn various approaches to fabrication. Designed to be as simple as possible to use the Shapeoko Deluxe Kit:
Is preprogrammed--plug in the steppor motors, connect to power, connect to your computer, and it is ready to go
Offers design and firmware that are open source
Recommended as a next step to those who have mastered the SparkFun Inventor's Kit v3m.2
Has a cutting area of 425mm x 425 mm x 75mm (16" x 16" x 3") and an overall footprint of 725mm x 600mm (28.5" x 23.6")
One kit can be used by multiple students.
Note: We don't currently carry a router to go on your machine. The folks at Shapeoko recommend the Dewalt DW611 or the Porter Cable 450 to use with the machine. Don't forget you can put whatever you want on the end, whether that's a laser, 3D print extrusion head, or a marker. Get creative!
Note: The power cable included in this kit is designed for the United States National Plug Standard. If you are purchasing this kit outside the US you will need to use or buy a power cable that fits your country's standard.
Footprint: 725mm x 600mm (28.5" x 23.6")
Cutting Area: 425mm x 425 mm x 75mm (16" x 16" x 3")
Motion System: GT2 Belting, 2mm pitch with NEMA23 Motors
Frame: SparkFun Red 10ga Formed Steel Plates with Aluminum Extrusions
Recommended Spindle: Dewalt DW611 or Porter Cable 450 Weight ~55lbs.