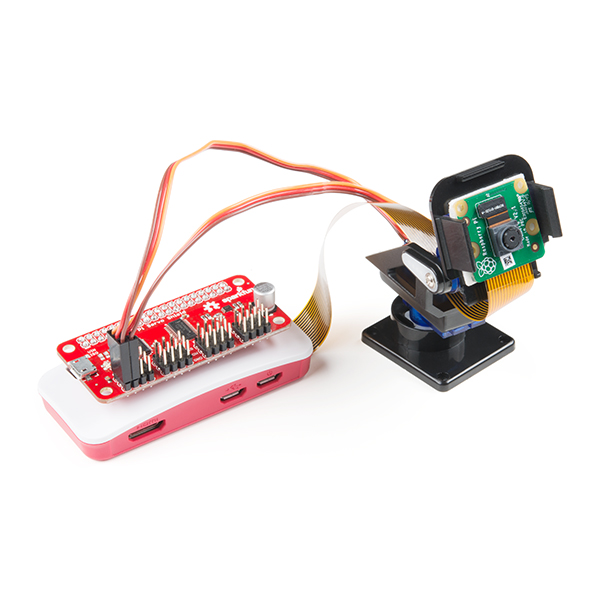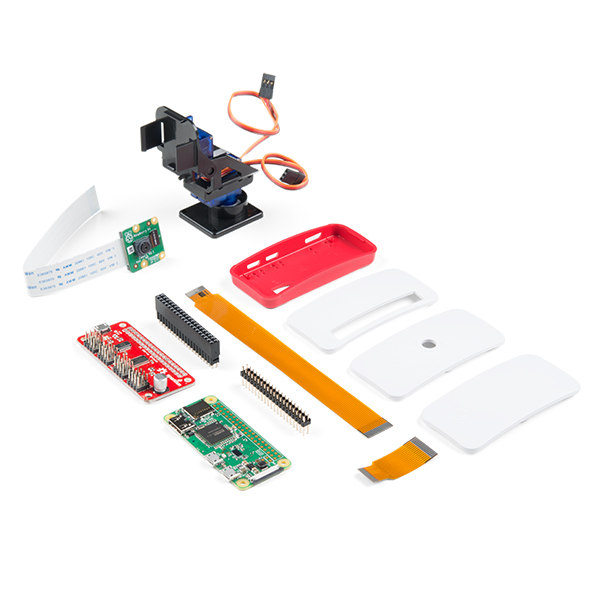 SparkFun Raspberry Pi Zero W Camera Kit
Turn Raspberry Pi Zero W into a Camera
Combine a Raspberry Pi Zero W with a pan/tilt camera to turn the Pi Zero W into a highly tailorable camera. With the IOT capabilities of the Raspberry Pi Zero W, it becomes possible to create homemade motion-activated security systems, webcam interfaces for streaming, or monitoring stations for any number of projects and adventures.
Note: The Pan/Tilt Bracket in this kit does not come pre-built, so some assembly is required. Check our Documents for a complete Assembly Guide.
In-depth assembly guide walks users through putting a kit together
Kit includes everything needed to assemble a pan/tilt camera using Raspberry Pi Zero W
1x Double-Sided Foam Tap Square - 1in.