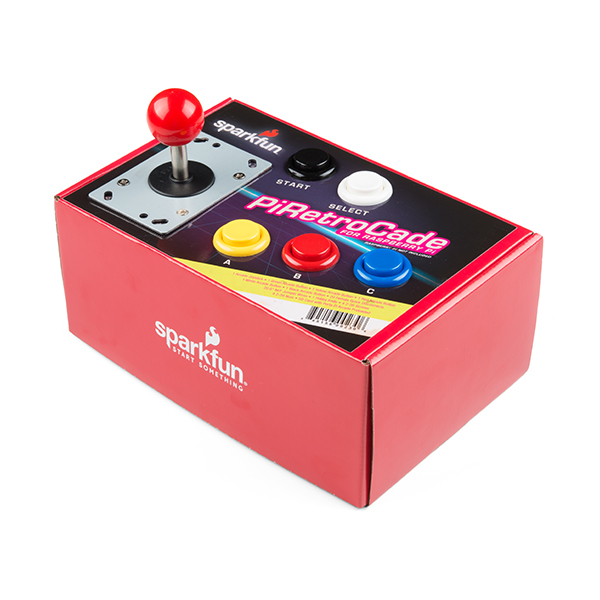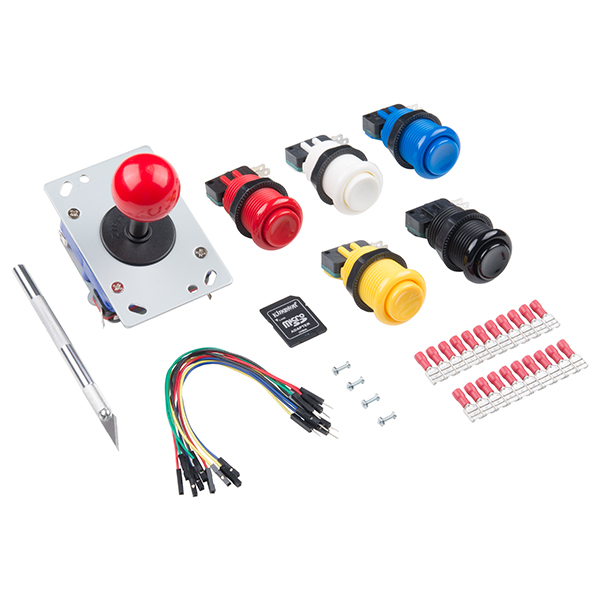 SparkFun PiRetrocade
Create a Retro Gaming Station
The SparkFun PiRetrocade includes all of the control hardware and software needed to play almost any retro arcade or console video game. The box the kit comes in has even been designed to be converted into a custom game pad.
The image on the SD card is called Porta Pi Aracde and contains RetroPie, Emulation Station, RetroArch and Retrogame.
Raspberry Pi not included
Wire strippers, crimp tools, monitor, HDMI cable, and speakers or headphones are required to assemble and play the PiRetrocade
Raspberry Pi 3 and monitor not included.
Recommended for grades 9 and higher
Recommended one per student
5x Arcade Buttons
1x Joystick
1x SD Card with Porta Pi
20x Female quick disconnects
20x 6-inch M-F Jumper Wires
1x Utility Knife
4x Screws and four nuts