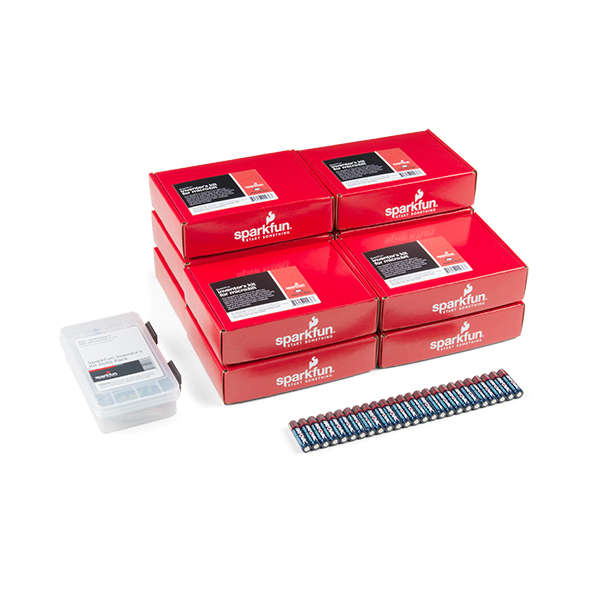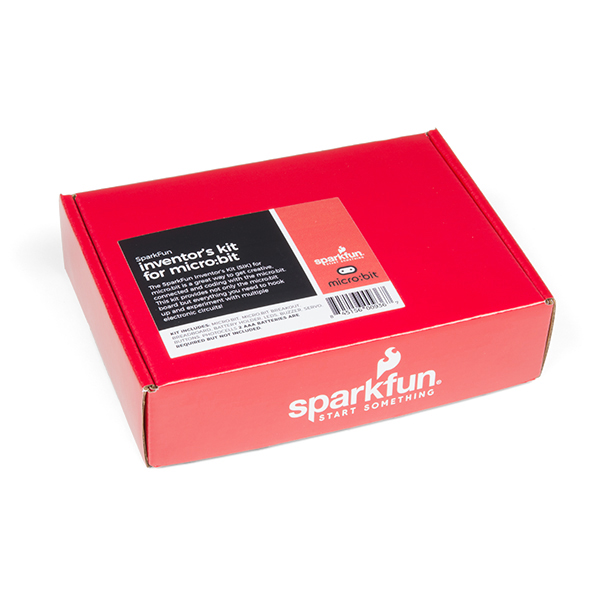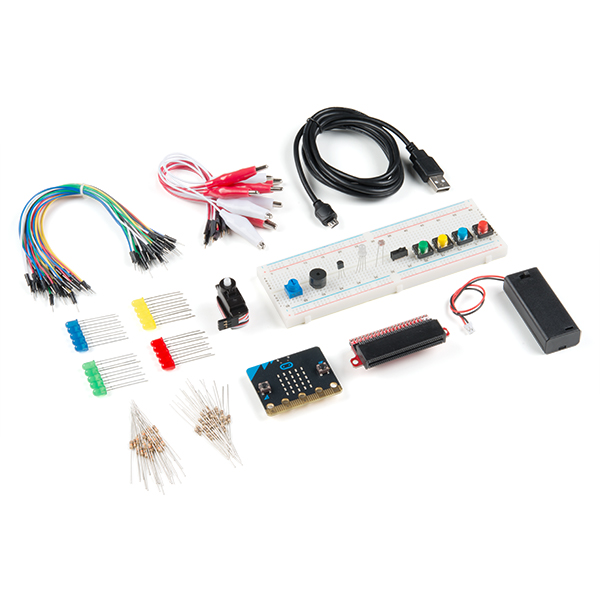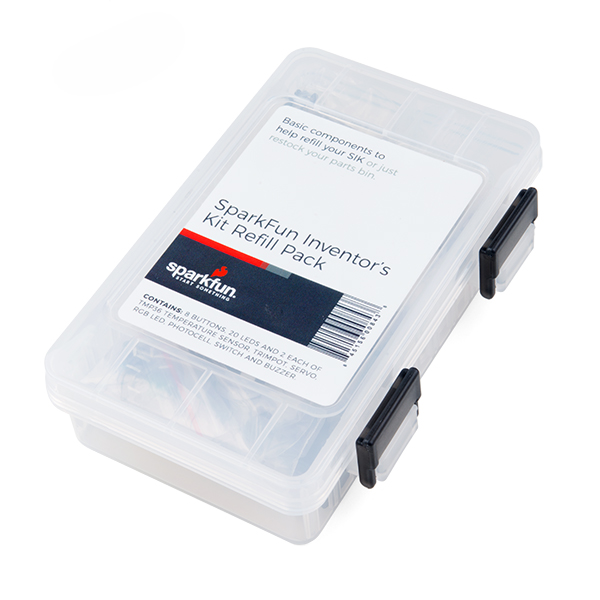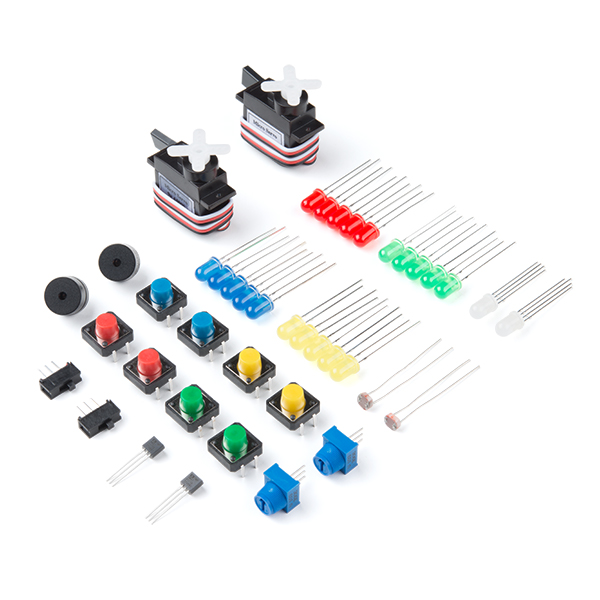 SparkFun Inventor's Kit for micro:bit Lab Pack
Bring the Possibilities of micro:bit to the Whole Class
The SparkFun Inventor's Kit for micro:bit Lab Pack is a great way to get your students started in the world of electronics. The Lap Pack contains 10 complete SparkFun Inventor's Kit for micro:bit and an online experiment guide to get students coding and building circuits as fast as possible.
Includes 10 complete micro:bit Inventor's Kits, an SIK Refill Pack and 25 AA-sized batteries
Learn to read sensors, move motors, build Bluetooth devices and more using the micro:bit
Online Experiment Guide walks users through building and coding 11 different circuits
Recommend for grades 4+.