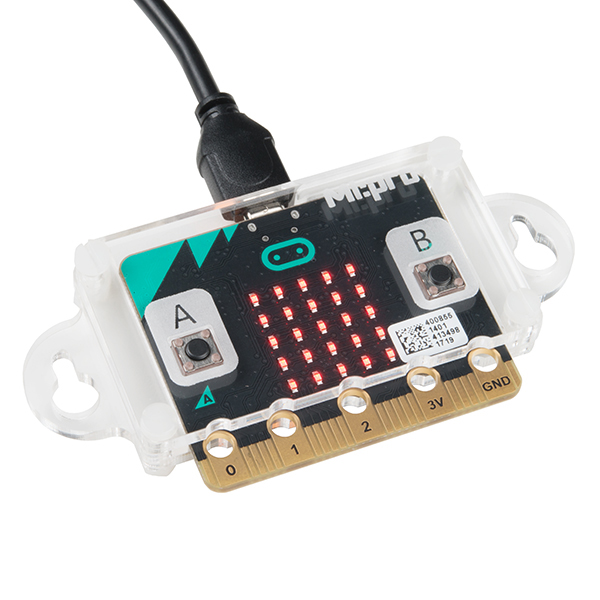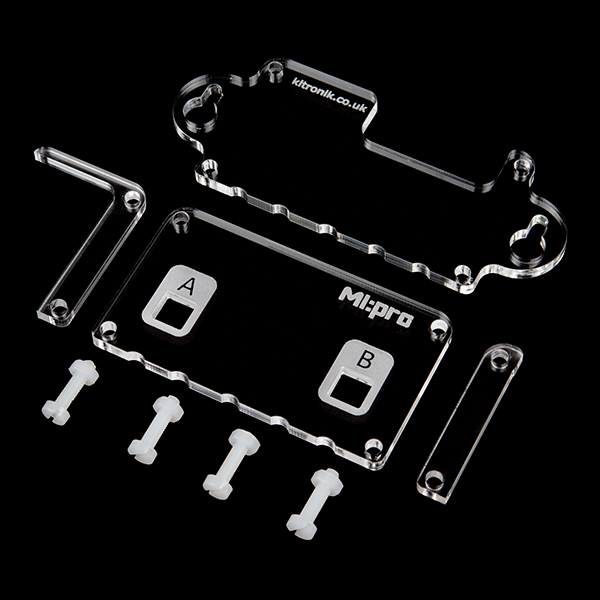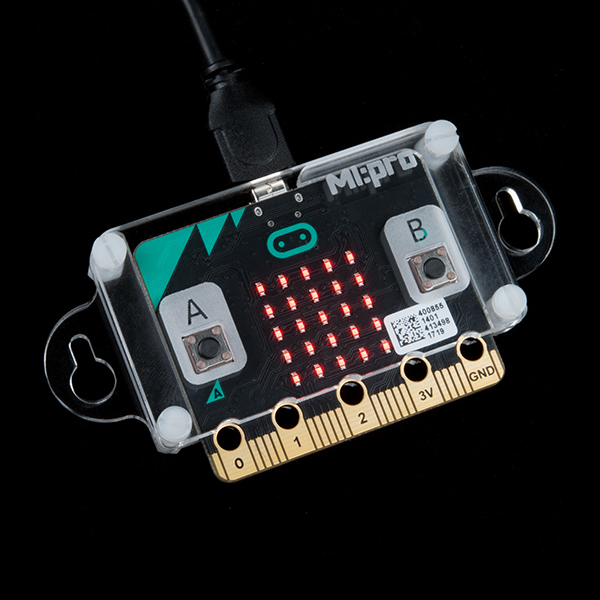 MI:pro Mountable Case for micro:bit
Protect Your micro:bit
The MI:pro is a simple and compact protective case for the micro:bit. These cases feature a three-layer construction style with ability to wall-mount the whole assembly onto any surface while still providing access to all buttons and ports on the micro:bit. Though these cases do feature wall-mountable tabs, the biggest benefit of using a case is to not accidentally short out the pads on the back of the micro:bit.
Easily wall-mountable for use with projects
Prevents accidentally shorting out the pads on the back of micro:bit
Allows access to edge pins while in case
The MI:pro case only includes the parts found below. This case does NOT include a micro:bit, power source or mounting screws. These items will need to be purchased separately.

Not compatible with the SparkFun gamer:bit board.
Recommended one board per student. Recommended for grades 4+

1x Front Plate
1x Back Mounting Plate
2x Mid-layer Plate
4x M3 Nylon Machine Screw
4x M3 Nylon Full Nut