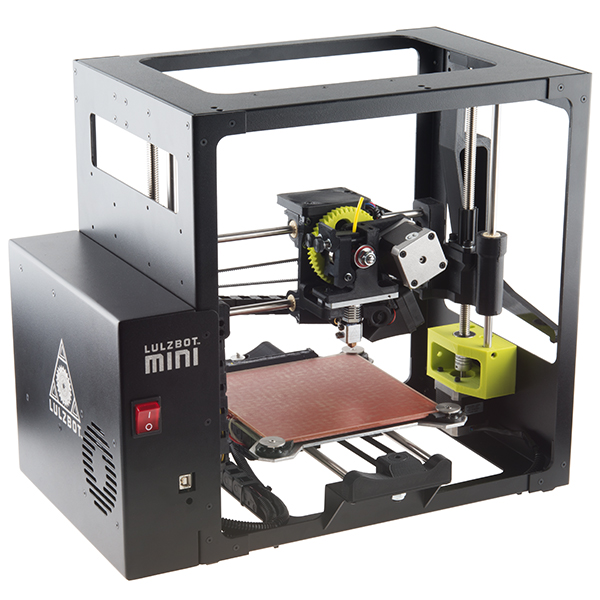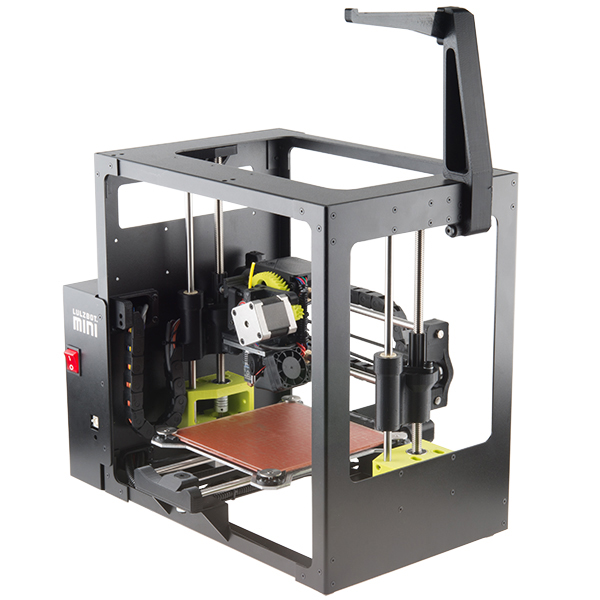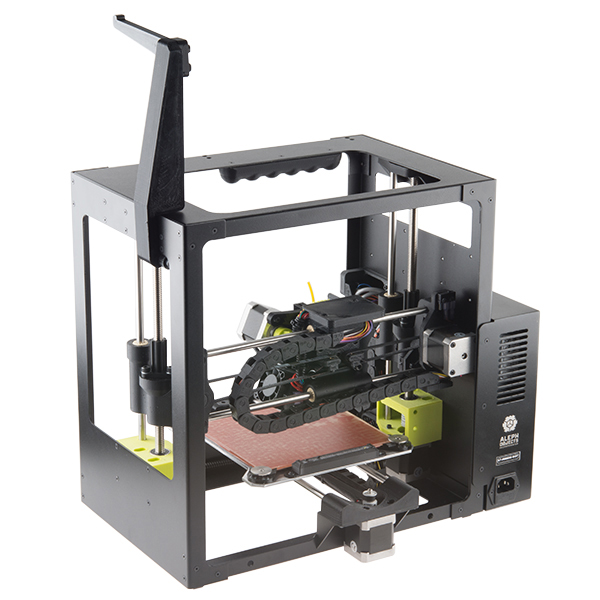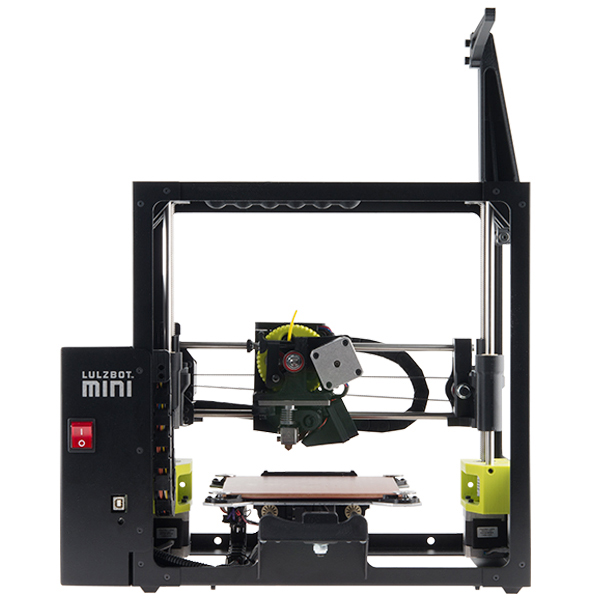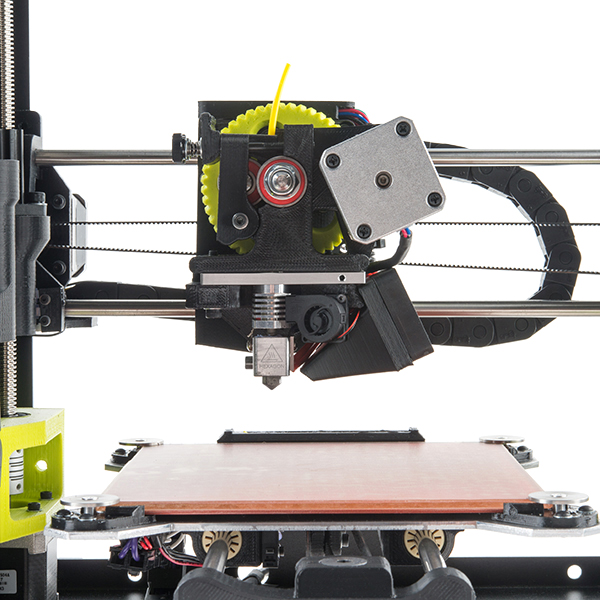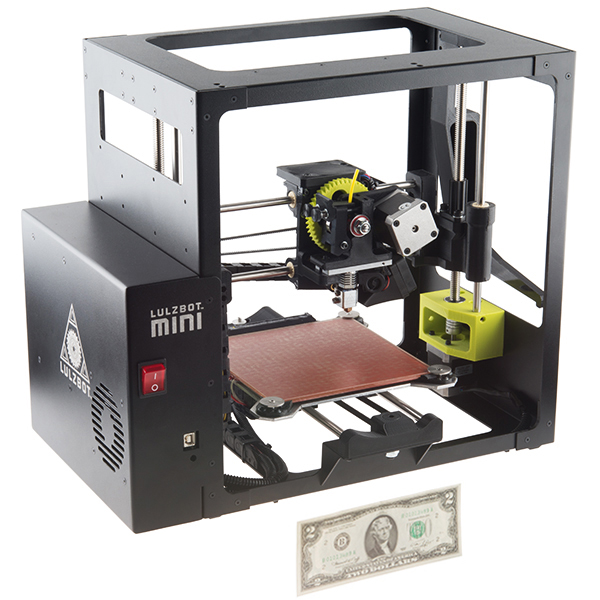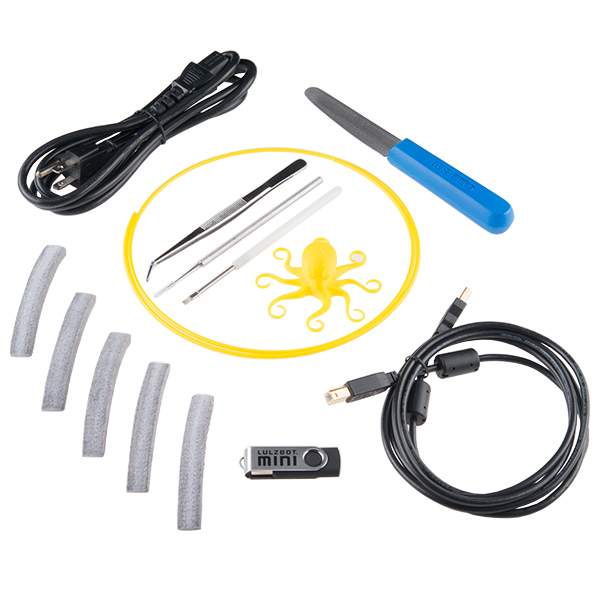 LulzBot Mini 2 3D Printer
Small but Mighty 3D Printer
The LulzBot Mini 2 is a versatile, high performance desktop 3D printer engineered to deliver premium results print after print. Though tiny, this 3D printer is mighty! The LulzBot Mini 2 also now features a belt-driven Z-axis for better print quality and faster cycle times, a GLCD Controller for tetherless 3D printing, and whisper quiet compared to its previous version.
Self-balancing 152mm x 152mm x 158mm (6in x 6in x 6.2in) print area
Belt-driven Z-axis for faster prints
Controllable heat bed that can print small to medium sized items
Many filaments options beyond common plastics like PLA, ABS, and HIPS--exotic filament options like wood and bronze/copper filled filament materials can also be used with this 3D printer!
Open-source--meaning you can adopt the latest and greatest technology being developed across the 3D printing market, download upgrades, make modifications, and easily order replacement parts
Overall Dimensions: 435mm x 340mm x 385mm (17.1in x 13.4in x 15.2in)
Weight: 8.55kg (18.85lbs)
Power Requirements: 100 - 240 VAC
Print Surface: Heated Borosilicate glass bed covered with PEI film
Print Area: 152mm x 152mm x 158mm (6in x 6in x 6.2in)
Print Volume: 3,650 cm3 (223 in3) of usable space
Top Print Speed: 275mm/sec (10.8in/sec) at 0.18 layer height
Layer Thickness: From 0.05mm to 0.50mm (0.002in - 0.020in)
Supported Materials: ABS, PLA, HIPS, PVA, wood filled filaments, Polyester (Tritan), PETT, bronze and copper filled filaments, Polycarbonate, Nylon, PETG, conductive PLA and ABS, UV luminescent filaments, PCTPE, PC-ABS, and more.
Usable Filament Sizes: standard 3mm (0.1in)
Maximum Operating Temperature:

Extruder: 300°C (572° F)
Heated Bed: 120°C (248° F)
1x LulzBot Mini 1.0 3D Printer
1x 6ft 18AWG Power Cord Cable
1x USB Cable
1x USB Drive w/ Source Files
1x HIPS 3D Printer Filament - 1 Meter
1x Dental Pick
1x Brush
1x Part Removal Knife (clam knife)
1x Tweezers
1x Allen Wrench - 2mm
5x Wiping Pad
1x 3D Printed Octopus (made by the printer you receive)
1x Quick Start Guide
1x 3D Printer Info Pack
Complete documentation including a detailed manual with information for setup, downloading and using software, and starting your first print. Also includes an in-depth manual on using Cura LulzBot Edition, the recommended software for controlling your 3D printer.