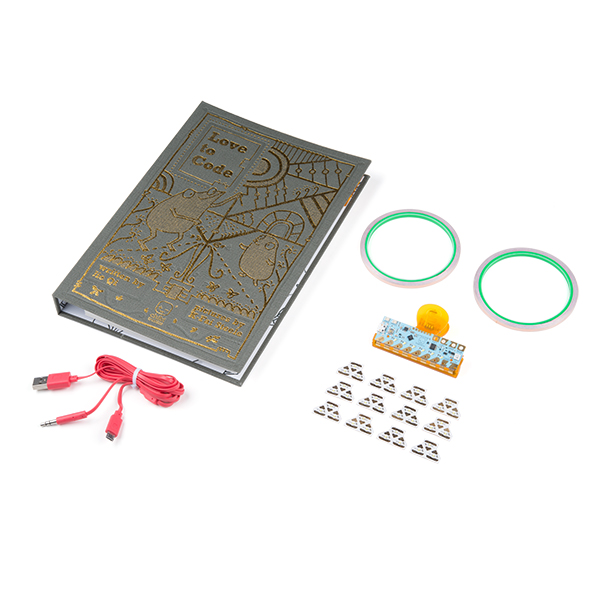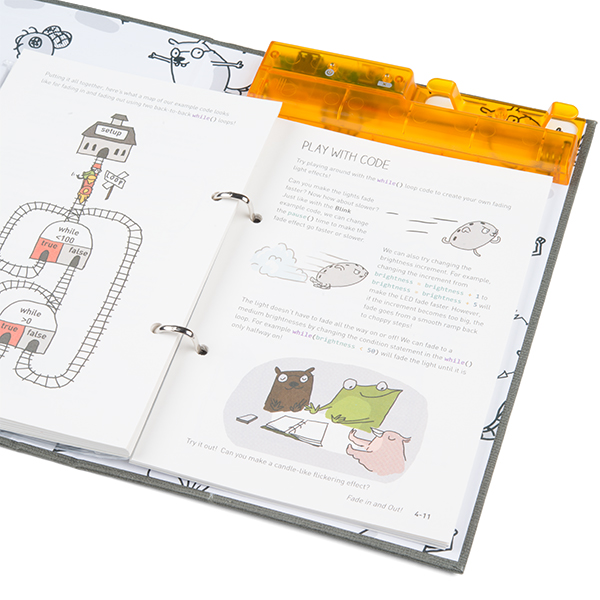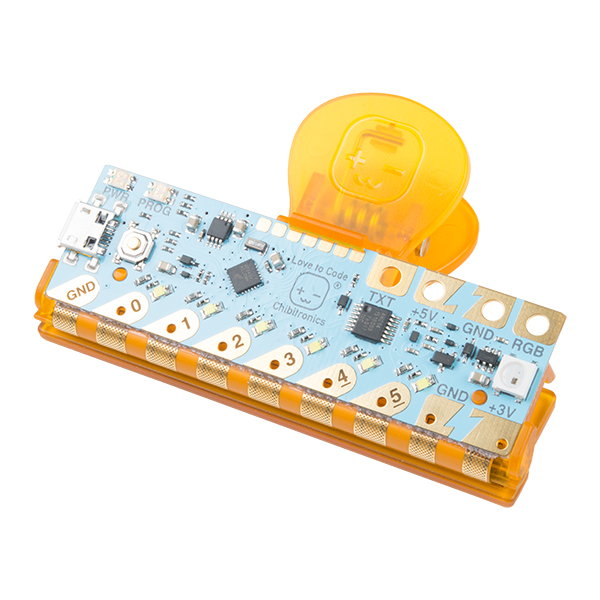 Love to Code Creative Coding Kit
Get started with coding and paper circuits now!
The Love to Code Creative Coding Kit from Chibitronics is a fun, friendly and new way to engage with coding using the Chibi Chip microcontroller board. The Creative Coding Kit reinvents the book through paper electronics: craft functional circuits directly into the pages of the included storybook, Love to Code Volume 1, while learning how to bring images to life through code. With Love to Code, everyone can fall in love with coding!
Take advantage of an easy-to-use web-only environment that requires no software to install or drivers to configure
Includes the 150-page book printed in full color
Start with turning on an LED, then learning how to make it blink
Your projects will become interactive after learning how to craft several types of paper circuit switches
1x Love to Code Volume 1 - Modular Instructional Story Book
1x Chibi Chip Microcontroller Board
1x Chibi Clip Mounting Accessory
1x Programming Cable
1x Circuit Sticker Stencil
2x Copper Tape - 16ft (5m)
36x Chibitronics White LED Stickers
64x Fabric Tape Swatches
Love to Code Editors:
Love to Code Volume 1 PDF: