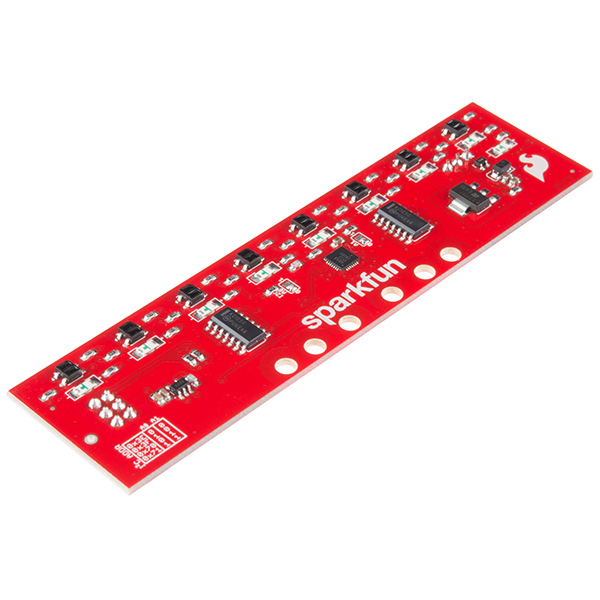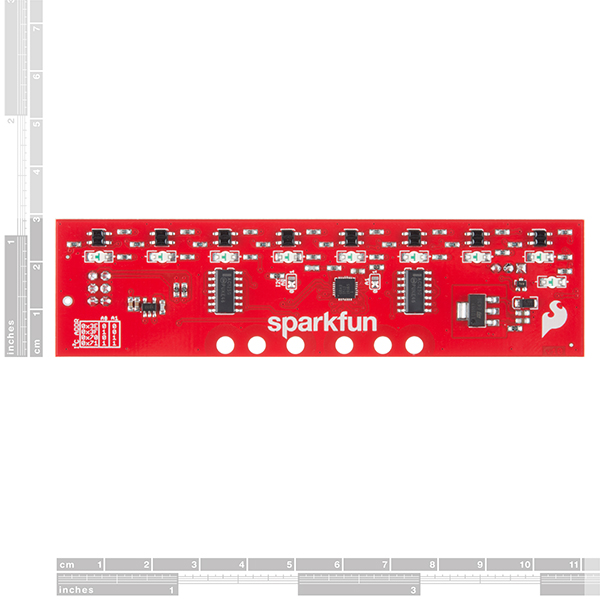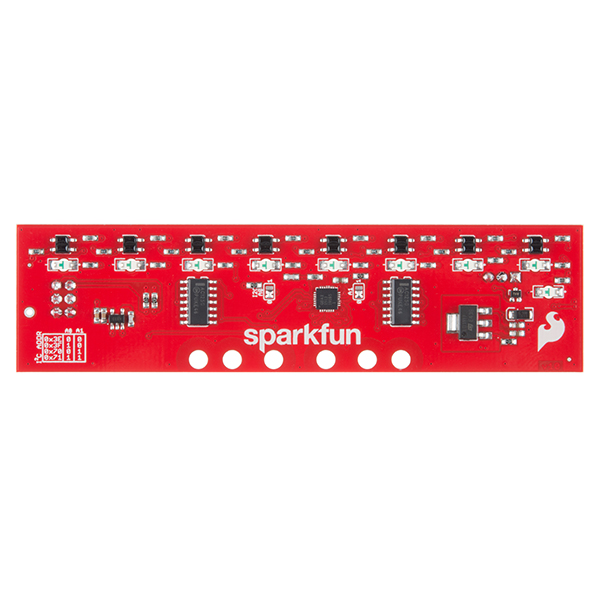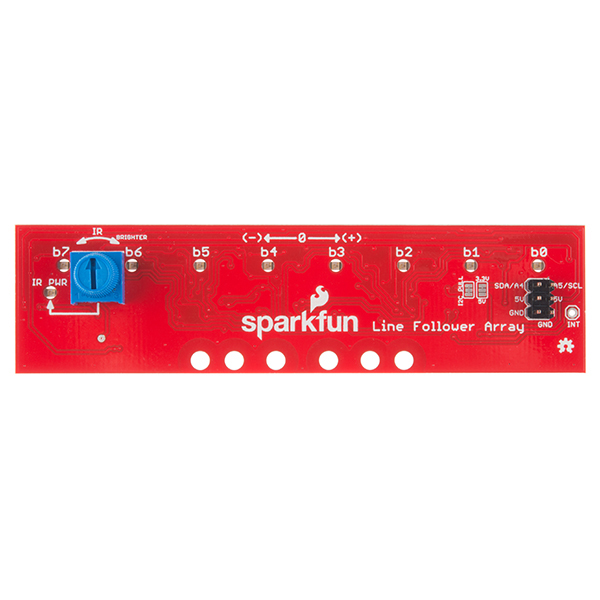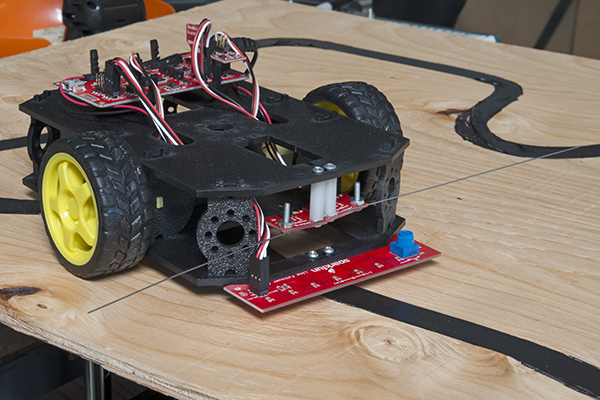 SparkFun Line Follower Array
Build a Line Following Robot
The SparkFun Line Follower Array is a long board consisting of eight IR sensors that have been configured to read as digital bits. Designed to follow a dark line of about ¾ inch width or smaller (spray paint or electrical tape) on a light background, each array features visible LEDs that point upward when the board is attached and a brightness control on the board.
Designed to work with almost any robot
Can see from about ¼ to ¾ inches away
Functions by taking an 8-bit reading of reflectance for use with following lines or reading dark/light patterns
The sun emits a decent amount of infrared light, making the SparkFun Line Follower Array much less effective in direct sunlight.
8 sensor eyes (QRE1113, like in our line sensor breakout)
I2C interface
Adjust IR brightness on the fly with a knob
Switch IR on and off with software
8 sensor eyes (QRE1113, like in our line sensor breakout)
I2C interface
Adjust IR brightness on the fly with a knob
Switch IR on and off with software