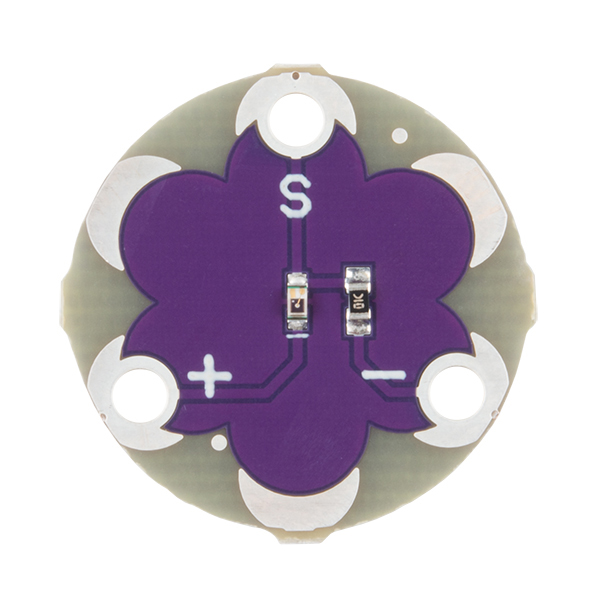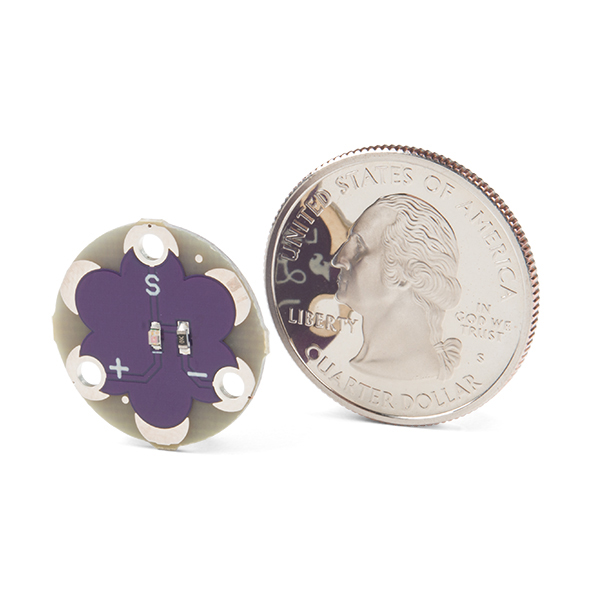 LilyPad Light Sensor
Create e-Textiles that React to Light
This light sensor allows students to create e-textile projects that react to light. When exposed to daylight, the sensor outputs 5V. When covered or in the dark, the sensor outputs 0V, and in normal indoor lighting, the sensor outputs between 1V and 2V.
Recommended one board for every student. Recommended for grades 4+
Note: A portion of this sale is given back to Dr. Leah Buechley for continued development and education in e-textiles.
20mm outer diameter
Thin 0.8mm PCB