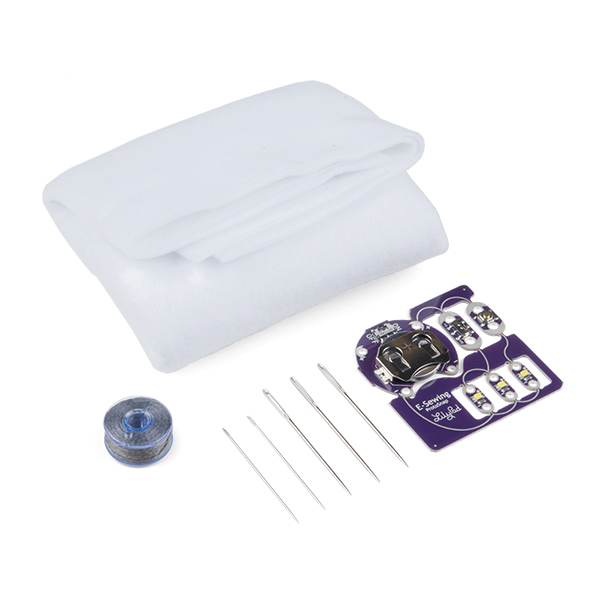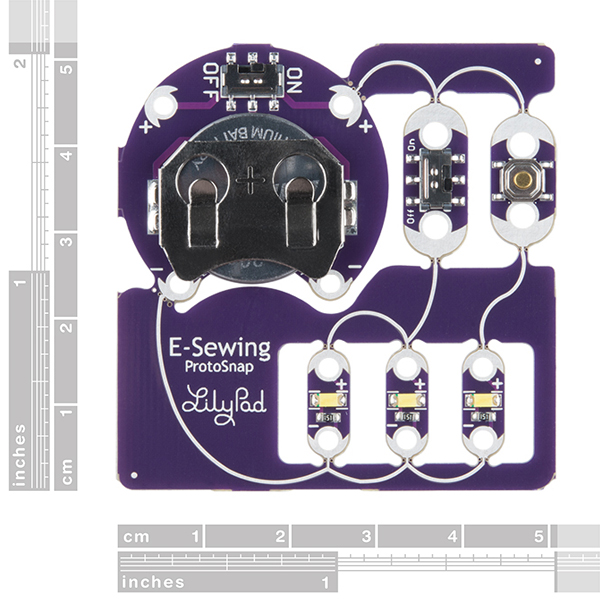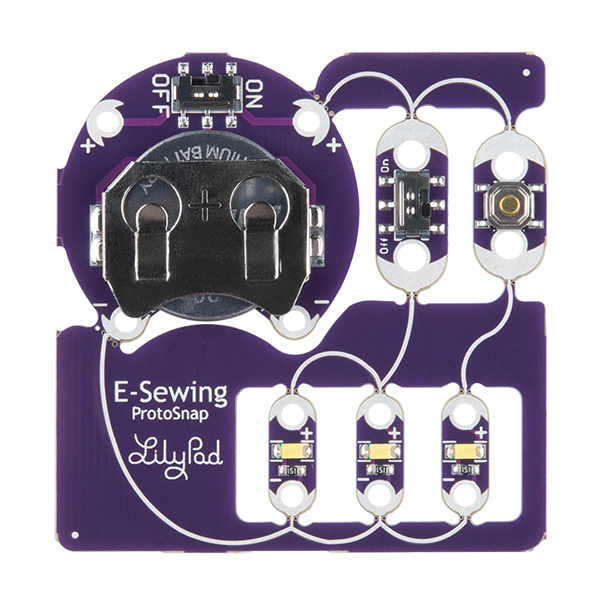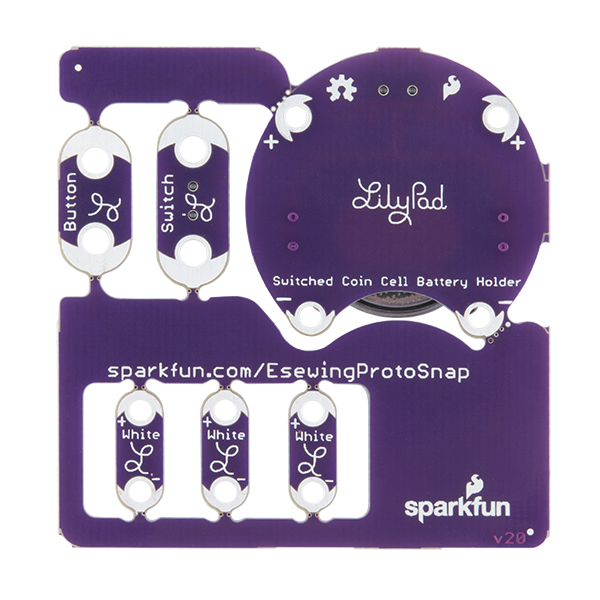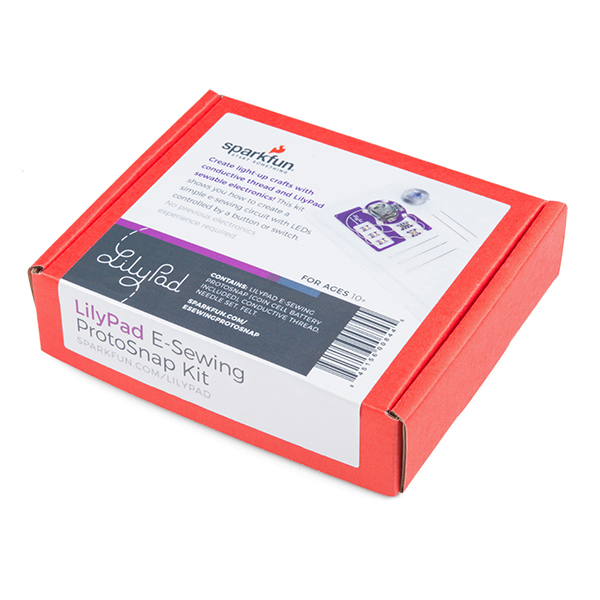 LilyPad E-Sewing ProtoSnap Kit
Create E-Textile Projects with Buttons and Switches
The LilyPad E-Sewing ProtoSnap Kit makes it easy to include buttons and switches in e-textile projects. The included LilyPad E-Sewing ProtoSnap board includes three white LilyPad LEDs: two connected to a LilyPad Slide Switch and one connected to a LilyPad Button Board for easy circuit design. Once you are ready to create a project, simply snap the pieces apart and sew them onto the included felt. Online project templates will help even the most beginner level user create a fun e-textile project.
No programming required
ProtoSnap design allows circuits to be tested before being sewn into projects
Includes felt, needles and thread to make a complete project
Recommended for grades 4+
Note: A portion of this sale is given back to Dr. Leah Buechley for continued development and education in e-textiles.
Note: Due to the requirements of shipping the included battery, orders may take longer to process and therefore do not qualify for same-day shipping. Additionally, these batteries cannot be shipped via Ground or Economy methods to Alaska or Hawaii. Sorry for any inconvenience this may cause.
1x LilyPad Coin Cell Battery Holder — Switched
1x LilyPad Slide Switch
1x LilyPad Button Board
3x LilyPad White LED
1x LilyPad E-Sewing ProtoSnap
1x Coin Cell Battery — CR2032
1x Conductive Thread Bobbin
1x Needle Set
1x White Felt — 100 Square Inch