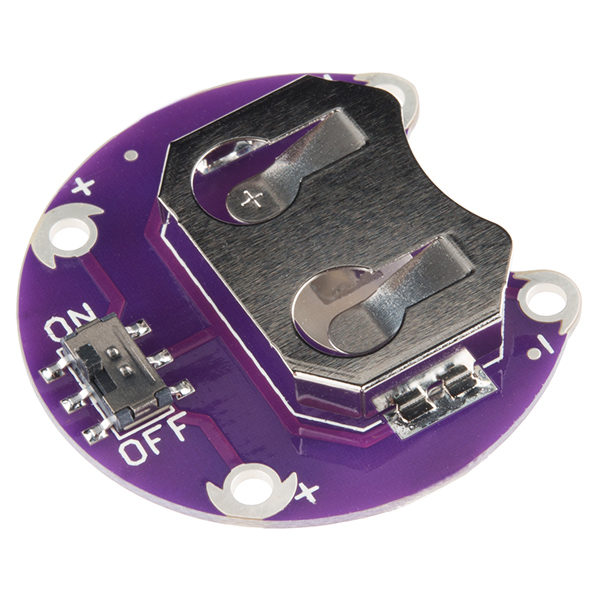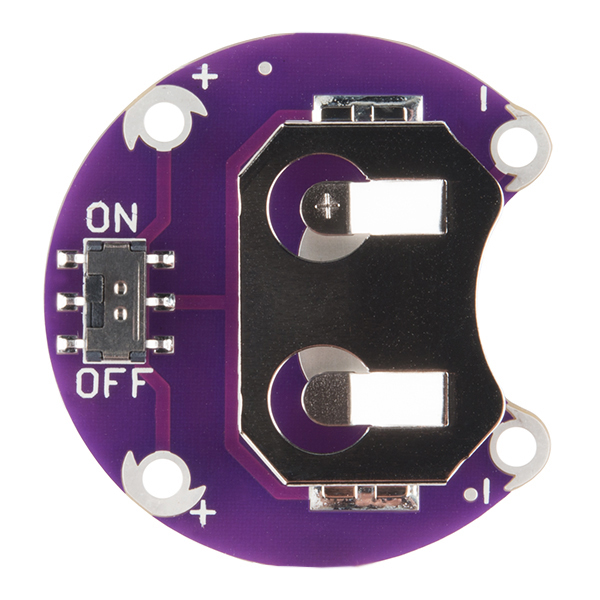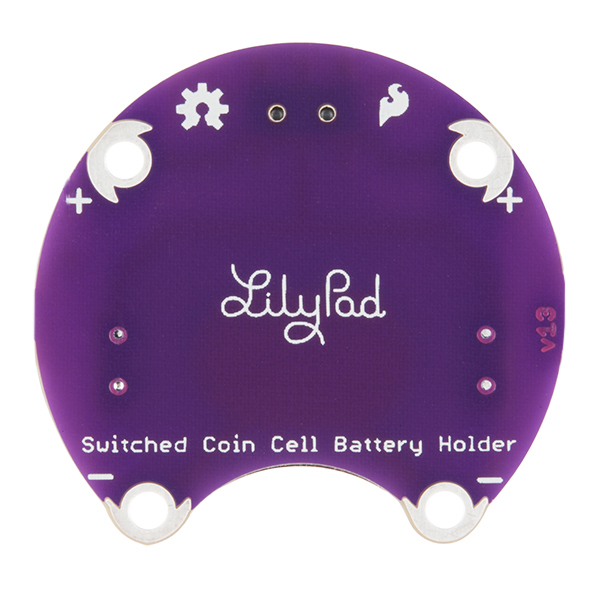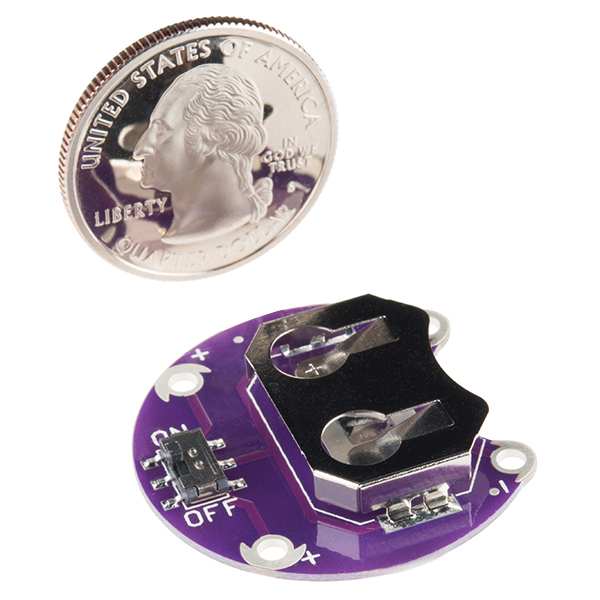 LilyPad Coin Cell Battery Holder - Switched - 20mm
Easily Provide Power to e-Textile Projects
With the LilyPad Coin Cell Battery Holder, turning off e-textile projects is as easy as ever. This simple board holds a 20mm coin cell battery and provides four connection points (two positive and two negative) to easily attach to projects.
Easily turn e-textile projects on and off
Slide switch won't accidentally turn on and of
Recommended one board for every student. Recommended for grades 4+
Note: A portion of this sale is given back to Dr. Leah Buechley for continued development and education in e-textiles.