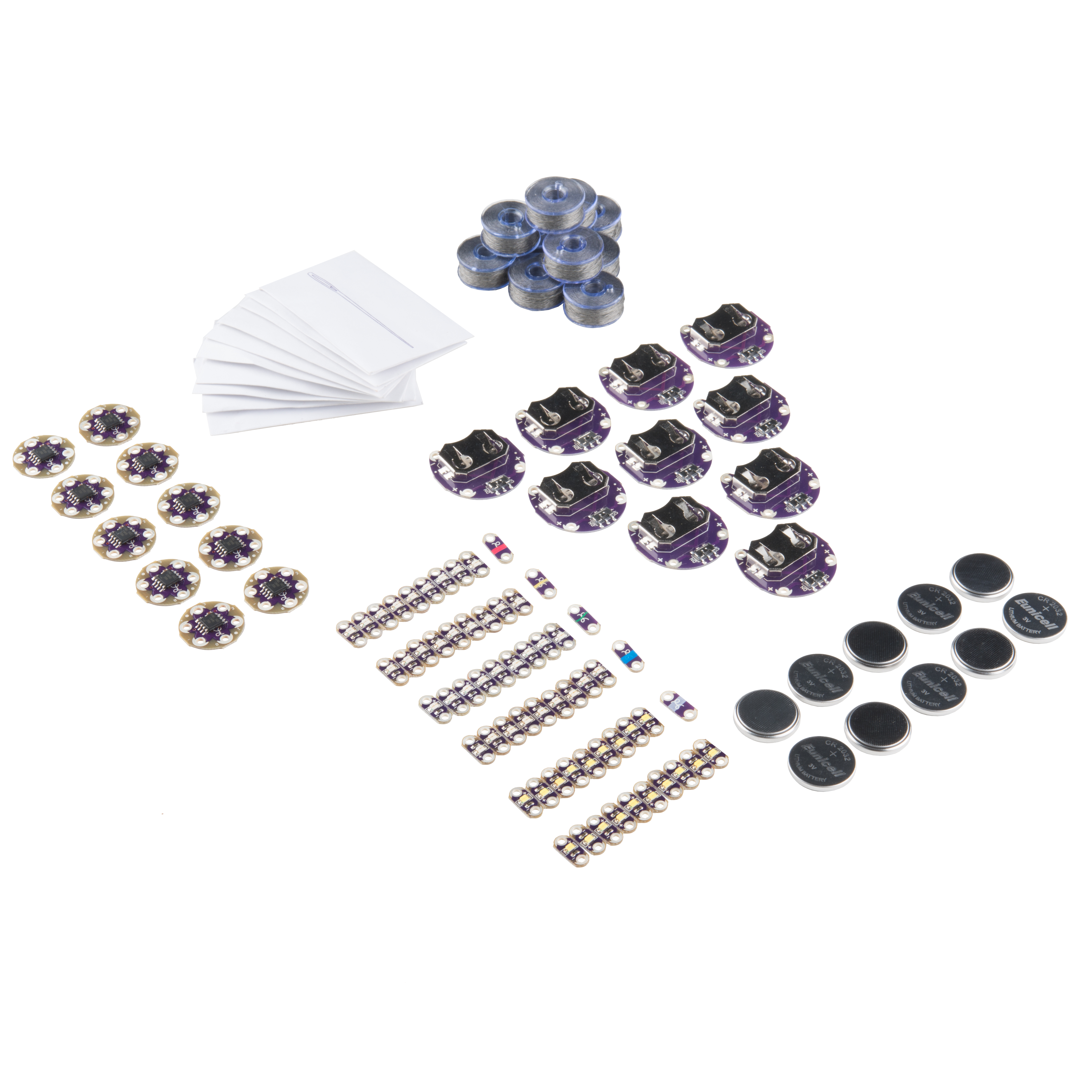 e-Textile Basics Lab Pack
Get Started with e-Textiles
Introduce students to the world of e-textiles with this kit. Included is everything needed to get students sewing lights into their projects. The hardware boards, thread, needles, batteries and extra parts come pre-packaged for your convenience.
Includes pieces for up to 10 students
Learn to sew with a variety of basic electronics
No programming necessary
Recommended one board for every student. Recommended for grades 4+
Note: A portion of this sale is given back to Dr. Buechley for continued development and education in e-textiles.