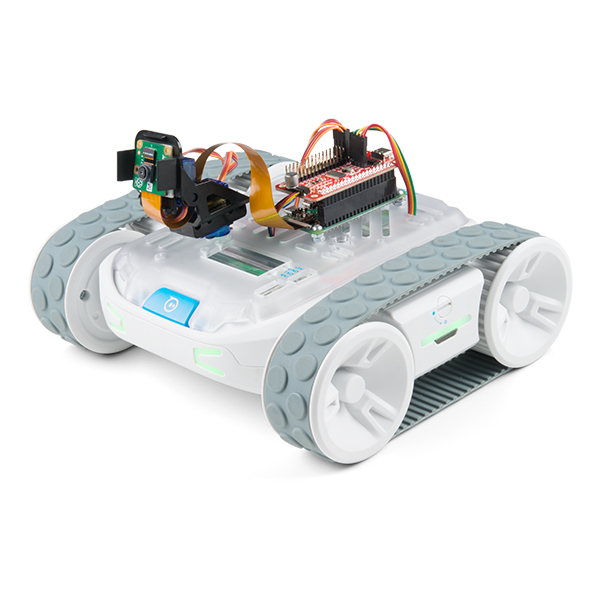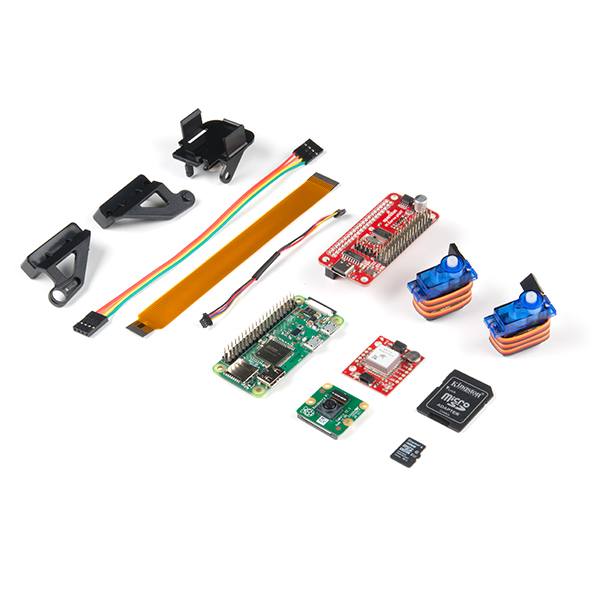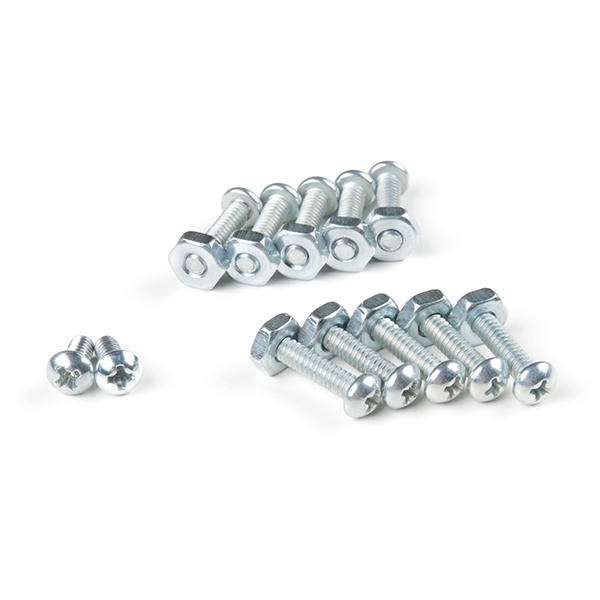 SparkFun Basic Autonomous Kit for Sphero RVR
Bring Global Positioning and Vision to the Sphero RVR
The SparkFun Basic Autonomous Kit for Sphero RVR provides an expansion set of sensors to the Sphero RVR platform. Based around Raspberry Pi's small, yet powerful Zero W model, the kit provides both global positioning and Vision to the Sphero RVR.
The Raspberry Pi Zero W and the Camera provide enough power to run most of the machine vision programs available for the Raspberry Pi platform. The included pan-tilt device is capable of providing video from the viewpoint of the RVR as well as the ability to look around. Whether setting up a geofence to contain the RVR or mapping where the RVR has been, the included GPS board has the accuracy and capability to work for a small object such as the RVR. Pair all of these items with the stellar sensor set of the RVR, and you have all the crucial sensing abilities for autonomous mobility.
Kit includes all necessary cables and mounting hardware
Provide the Sphero RVR with autonomous mobility capability
A Sphero RVR is not included with this kit and will need to be purchased separately.
Raspberry Pi Zero W (Male Headers Pre-Soldered)
SparkFun Servo HAT
Raspberry Pi Camera V2
GPS Breakout UBlox SAM-M8Q (Qwiic)
Pi Zero Camera Interface Cable
16GB MicroSD card with custom firmware pre-loaded
Pan-Tilt Servo and Hardware Kit
All the mounting hardware and cables required for working with the Sphero RVR
Raspberry Pi Zero WH

802.11 b/g/n wireless LAN
Bluetooth(R) 4.1
Bluetooth Low Energy (BLE)
1GHz, single-core CPU
512MB RAM
Mini HDMI and USB On-The-Go ports
Micro USB power
HAT-compatible 40-pin header pins
Composite video and reset headers
CSI camera connector

Servo HAT

16 Servo motor Pin Headers
Qwiic Header for Qwiic Interface
4 Pin UART interface
MicroUSB B Connector

Raspberry Pi Camera Module V2

Image Sensor: Sony IMX219
Maximum Photo Resolution: 3280 x 2464 pixel
Supported Video Resolution: 1080p30, 720p60 and 640x480p90
Interface: CSI connector (15cm ribbon cable included)
Supported OS: Raspbian (latest version recommended)
GPS Breakout Ublox SAM-M8Q

72-Channel GNSS Receiver
2.5m Horizontal Accuracy
18Hz Max Update Rate
Time-To-First-Fix:
Max Altitude: 50,000m
Max G: ≤4
Max Velocity: 500m/s
Velocity Accuracy: 0.05m/s
Heading Accuracy: 0.3 degrees
Time Pulse Accuracy: 30ns
3.3V VCC and I/O
Current Consumption: ~29mA Tracking GPS+GLONASS
Software Configurable

Geofencing
Odometer
Spoofing Detection
External Interrupt
Pin Control
Low Power Mode
Many others!

Supports NMEA, UBX, and RTCM protocols over UART or I2C interfaces