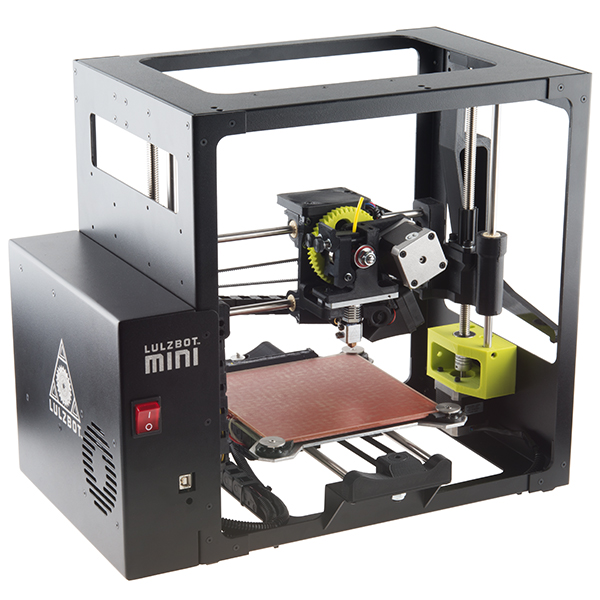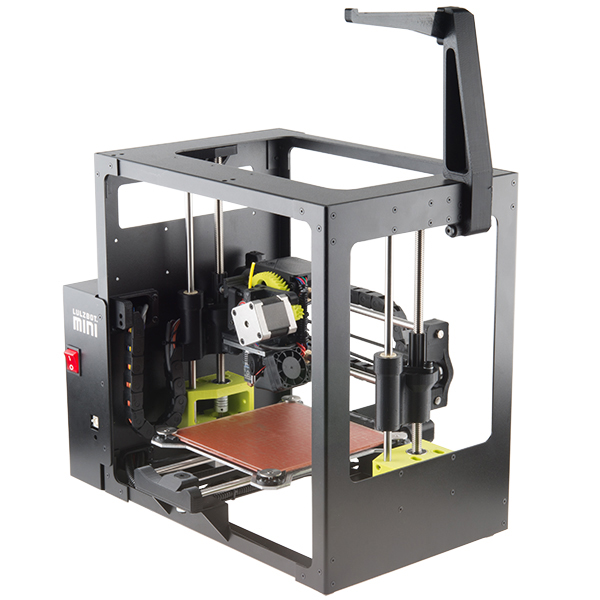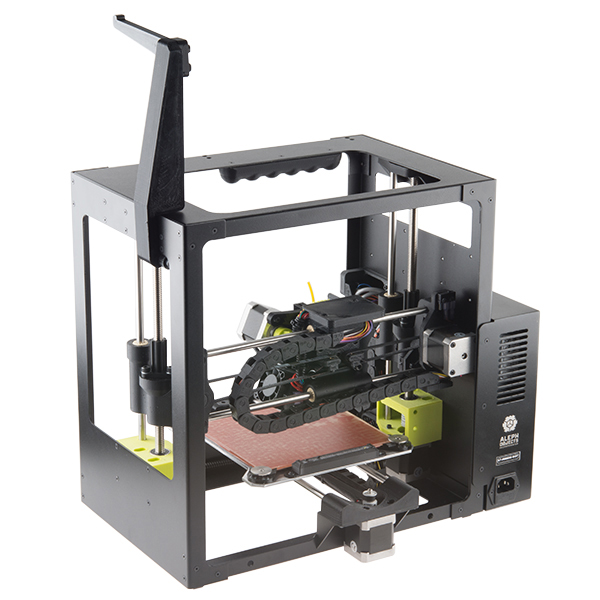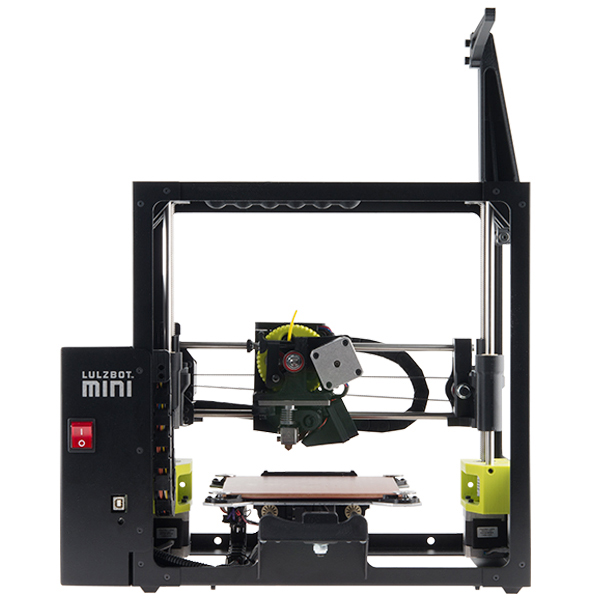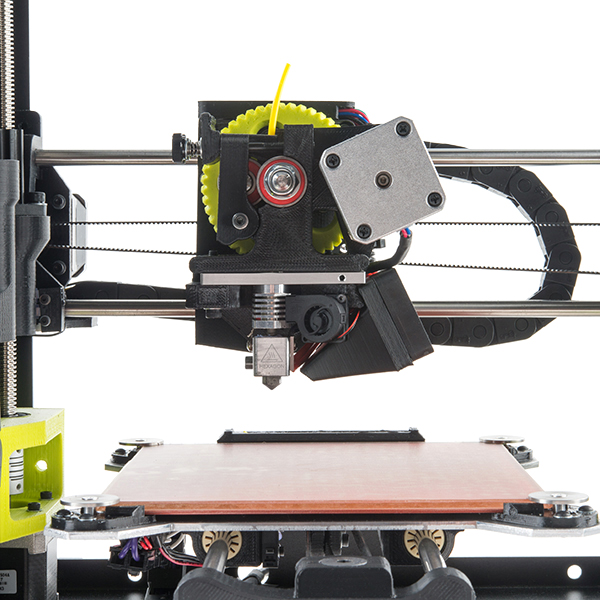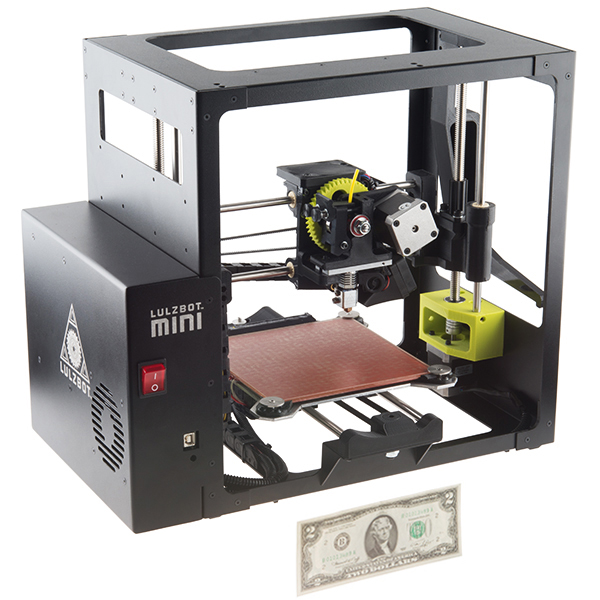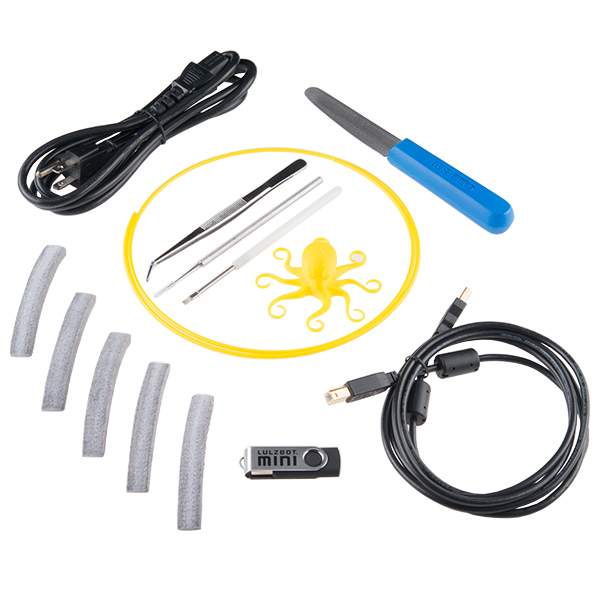 LulzBot Mini 3D Printer
Small but Mighty 3D Printer
The LulzBot Mini is an easy-to-use, small form factor 3D printer that is more than capable of producing almost any object you can think up. Though tiny, this 3D printer is mighty! The LulzBot Mini provides you with consistent, high-quality prints you have come to expect from LulzBot.
Self-balancing 152mm x 152mm x 158mm (6in x 6in x 6.2in) print area
Controllable heat bed that can print small to medium sized items
Many filaments options beyond common plastics like PLA, ABS, and HIPS--exotic filament options like wood and bronze/copper filled filament materials can also be used with this 3D printer!
Open-source--meaning you can adopt the latest and greatest technology being developed across the 3D printing market, download upgrades, make modifications, and easily order replacement parts
Overall Dimensions: 435mm x 340mm x 385mm (17.1in x 13.4in x 15.2in)
Weight: 8.55kg (18.85lbs)
Power Requirements: 100 - 240 VAC
Print Surface: Heated Borosilicate glass bed covered with PEI film
Print Area: 152mm x 152mm x 158mm (6in x 6in x 6.2in)
Print Volume: 3,650 cm3 (223 in3) of usable space
Top Print Speed: 275mm/sec (10.8in/sec) at 0.18 layer height
Layer Thickness: From 0.05mm to 0.50mm (0.002in - 0.020in)
Supported Materials: ABS, PLA, HIPS, PVA, wood filled filaments, Polyester (Tritan), PETT, bronze and copper filled filaments, Polycarbonate, Nylon, PETG, conductive PLA and ABS, UV luminescent filaments, PCTPE, PC-ABS, and more.
Usable Filament Sizes: standard 3mm (0.1in)
Maximum Operating Temperature:

Extruder: 300°C (572° F)
Heated Bed: 120°C (248° F)
1x LulzBot Mini 1.0 3D Printer
1x 6ft 18AWG Power Cord Cable
1x USB Cable
1x USB Drive w/ Source Files
1x HIPS 3D Printer Filament - 1 Meter
1x Dental Pick
1x Brush
1x Part Removal Knife (clam knife)
1x Tweezers
1x Allen Wrench - 2mm
5x Wiping Pad
1x 3D Printed Octopus (made by the printer you receive)
1x Quick Start Guide
1x 3D Printer Info Pack
Complete documentation including a detailed manual with information for setup, downloading and using software, and starting your first print. Also includes an in-depth manual on using Cura LulzBot Edition, the recommended software for controlling your 3D printer.